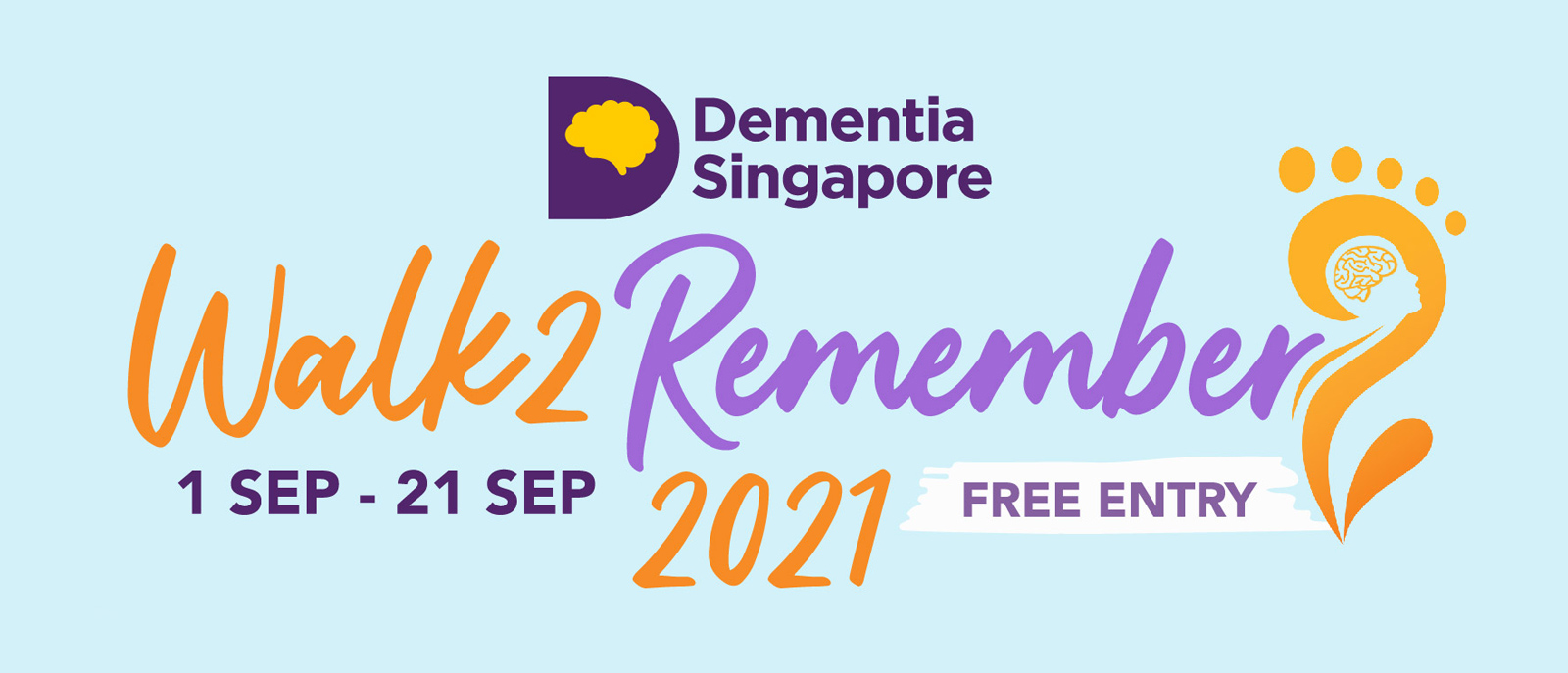 Join our free virtual step challenge this World Alzheimer's Month, and show your solidarity towards those impacted by dementia.
Called Dementia Singapore Walk2Remember 2021, the 21-day virtual steps challenge will be held from 1st to 21st September 2021. The event is co-organised by Dementia Singapore and four of its partners from the Ang Mo Kio Sub-Zonal Partners' Network – namely the Ang Mo Kio Family Service Centre (AMKFSC) Community Services, AWWA, Tan Tock Seng Hospital and TOUCH Community Services.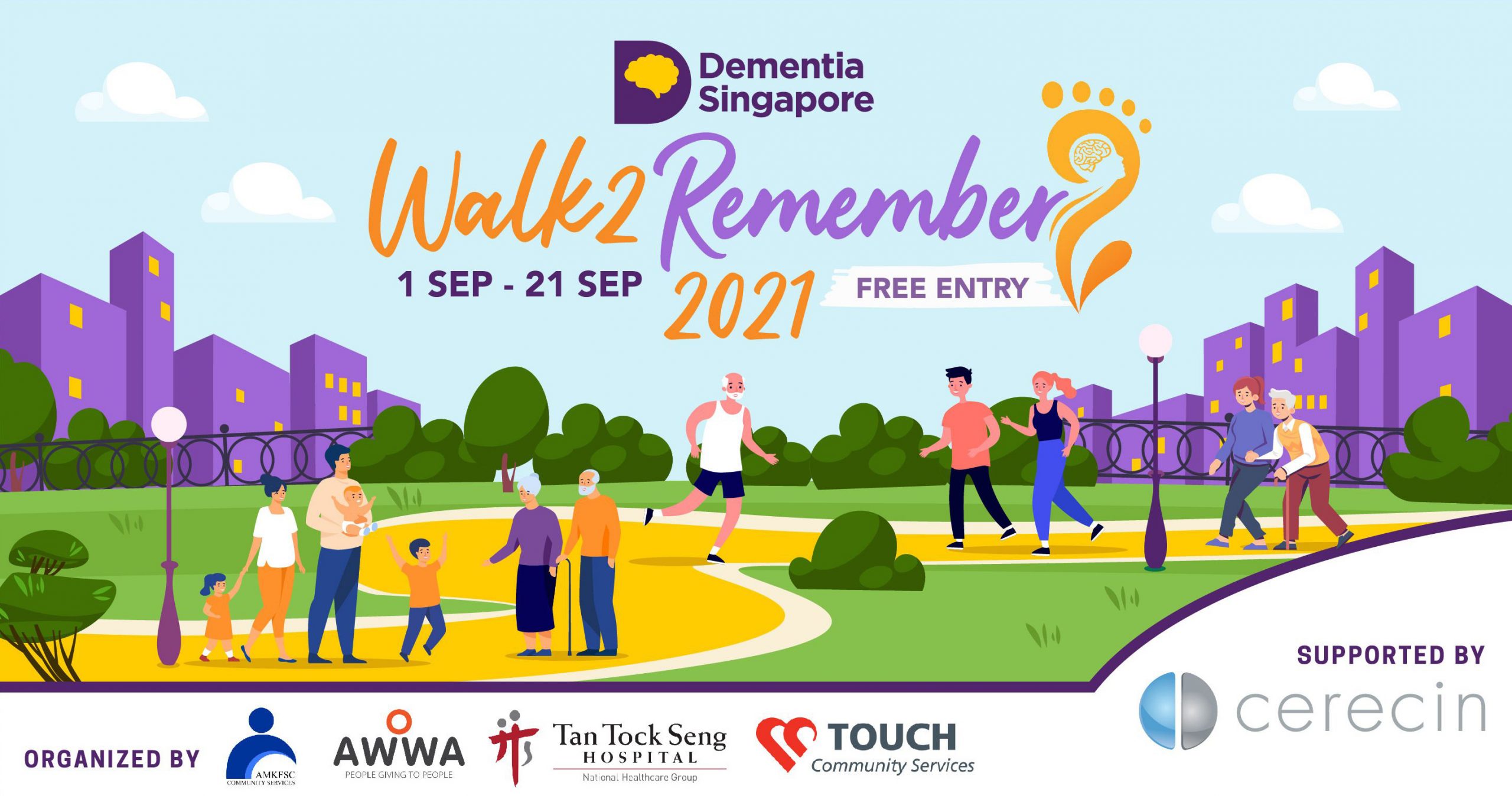 Through this event, Dementia Singapore hopes to raise more awareness of and about the dementia condition, as well as those who are impacted by it – not just the person with dementia, but their caregivers, family members, professional healthcare workers and allies. By walking for with the dementia community, Dementia Singapore hopes to show its appreciation of them, and emphasise that they will not be left behind in this rapidly changing and developing society.
Choose to complete any of the four challenge categories over 21 days: 20,000 steps; 50,000 steps; 100,000 steps; and 200,000 steps.
Download the guide and register in six steps!
Together, let's make this a meaningful walk to remember! This event is supported by Cerecin.