At Dementia Singapore, we run multiple centres and programmes including the New Horizon Centres, Family of Wisdom Centres, Support for Caregivers, Volunteer programmes and other public education work.
If you want to make an immediate difference to persons experiencing dementia, think of Dementia Singapore today.
Your donation will help greatly in Dementia Singapore's continued provision and improvement of various programmes, services and operations. The contribution will enable persons experiencing dementia with opportunities to continually engage in positive interactions and experience well-being in their lives. Interested to champion for us through fundraising, send an email to [email protected].
Issuance of Donation Receipts:
As part of going green and to reduce carbon footprint, issuance of hardcopy donation receipts will cease with effect from September 2021 and replaced by e-receipts. Kindly provide your email address to receive your e-receipts.
All outright donations made to Dementia Singapore Ltd are tax deductible. Once your NRIC / FIN / UEN No. details are sent to Dementia Singapore, your donation details will be provided directly to Inland Revenue Authority of Singapore (IRAS) and the donation deductions will be included automatically in your individual tax assessment.
Tax deduction is given for donations made in the preceding year. For example, if an individual makes a donation in 2021, tax deduction will be allowed in his tax assessment for the Year of Assessment (YA) 2022.
---
Cheque
For donations by cheque, please issue a crossed cheque made payable to 'Dementia Singapore Ltd.' and send it either by post or by hand to our HQ address at 20 Bendemeer Road #01-02 BS Bendemeer Centre Singapore 339914.
Please indicate on the back of the cheque your name/organisation, email address and contact number for acknowledgement and verification purposes.
---
Donate via PayNow!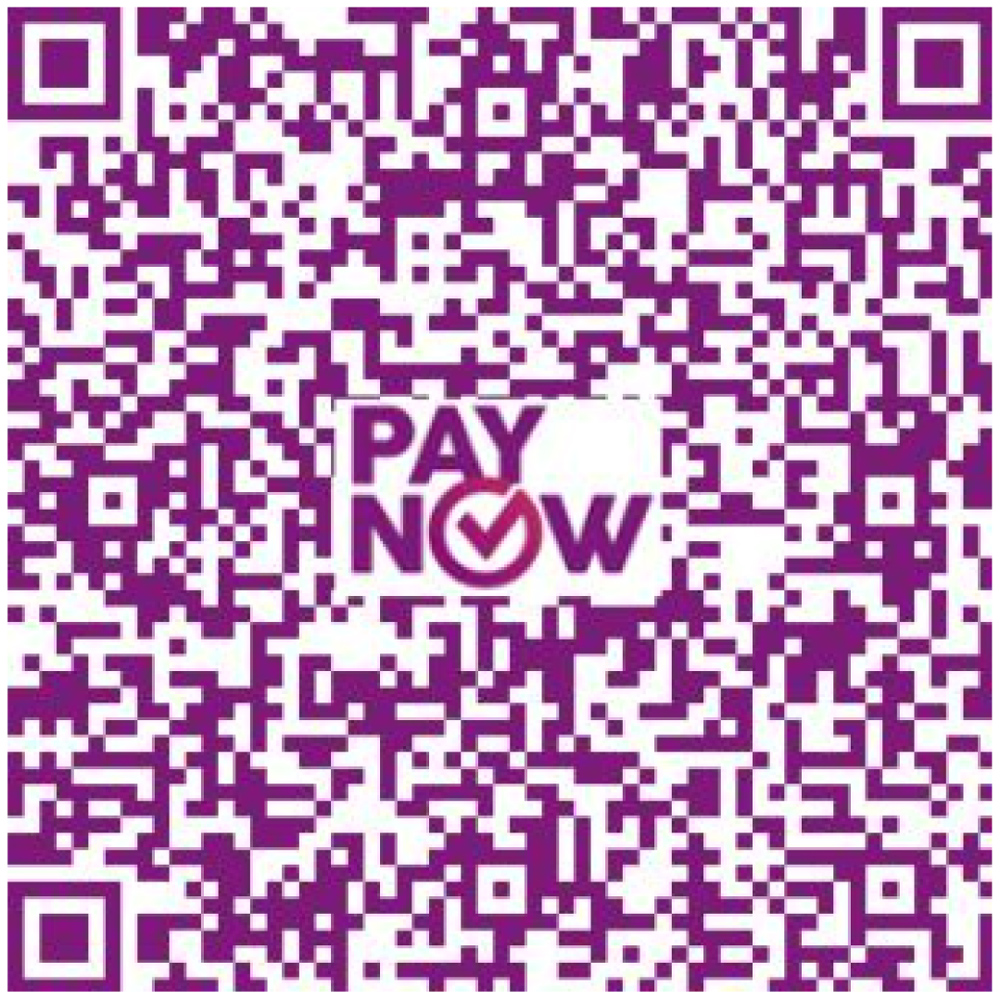 You can donate through PayNow by scanning the QR code using your mobile i-Banking application.
To be eligible for 250% tax-deduction, please enter the following details in the reference field: NAME<SPACE>NRIC / FIN / UEN (eg. John Doe S1234567A). Do note that we will not be able to issue official receipt for donation made via PayNow.
---
GIRO Monthly Donation
A small monthly donation makes a significant impact and will go towards funding all of our vital operations, programmes and services. Please consider making a monthly contribution via GIRO by completing the donation form and mail the completed form bearing the original signature to: Dementia Singapore HQ – 20 Bendemeer Road #01-02, BS Bendemeer Centre, Singapore 339914
(Attention: Fundraising Department).
---
Donations in Kind
At Dementia Singapore, we rely heavily on the generous support of the public to further our cause. Apart from important gifts of time and money, donations in kind (DIK) are helpful and very much welcomed. Please click here to view wishlist items. Alternatively, you may email [email protected] or call 9127 8133 to find out more.
To help us facilitate the donation in-kind process, please inform of the date and time of delivery at least one week in advance. Delivery only on weekdays, excluding public holidays. Kindly ensure items are not close to its expiry dates (due to safety issues, we will not be able to accept perishable food items that have an expiry date of less than 6 months) and to include the receipts of your donation for our auditing purposes. For delivery and assistance, please contact us at [email protected].
---
Thank you for supporting the work of Dementia Singapore. An e-receipt will be issued for your donation and is for your retention only. Your donation will be tax deductible and the deduction will be automatically included in your tax assessment if you have provided us your Name and Tax Reference number (e.g. NRIC/FIN/UEN). Kindly note that you do not need to claim the deduction in your tax form.
Note: Tax exemption for cheques issued in December and received by Dementia Singapore after 10 January will be accorded in the following year.
---
Donor Acknowledgement
We are thankful for your generous donations that will be used to fund our centres, programmes and services to improve and benefit the lives of persons with dementia and their family caregivers. Please find the list of donors who have donated $1,000 and above.
Privacy Options
As a gesture of appreciation and recognition to donors, Dementia Singapore may publish the names of individual and corporate donors and contributors in our Annual Report. Only the donor's name or corporate name is published. If you or your organisation do not wish to be acknowledged in Dementia Singapore's marketing & publicity collaterals, or if you do not wish to be placed on our donor mailing list, please email [email protected]. Thank you for your support.
---
Champion for us
Through our work, Dementia Singapore has a significant impact on persons living with dementia and their caregivers enabling persons with dementia to live dignified lives; support and empower their families through their caregiving journey. We also support families on their journey of caring for their loved ones and provide subsidies to help ease the burden for those who cannot keep up with the heavy cost of care.
Your company's contributions ensure our beneficiaries continue to receive crucial services. Make a meaningful impact now.
Adopt Dementia Singapore for your corporate event

You can support us by adopting us as a beneficiary for your event.

Encourage staff giving

Sustained support is important to us. Encourage your staff to give regularly through payroll deduction. Multiply their contributions by matching staff donation.