Join our free nationwide virtual steps challenge this World Alzheimer's Month and show your solidarity towards those impacted by dementia.
Dementia Singapore Walk2Remember 2022 is organised by Dementia Singapore in collaboration with four of its Partners from the Ang Mo Kio Partners' Network – namely the AMKFSC Community Services, AWWA, Tan Tock Seng Hospital, and TOUCH Community Services. It is also in support of the Dementia Friendly Singapore initiative by the Agency for Integrated Care (AIC).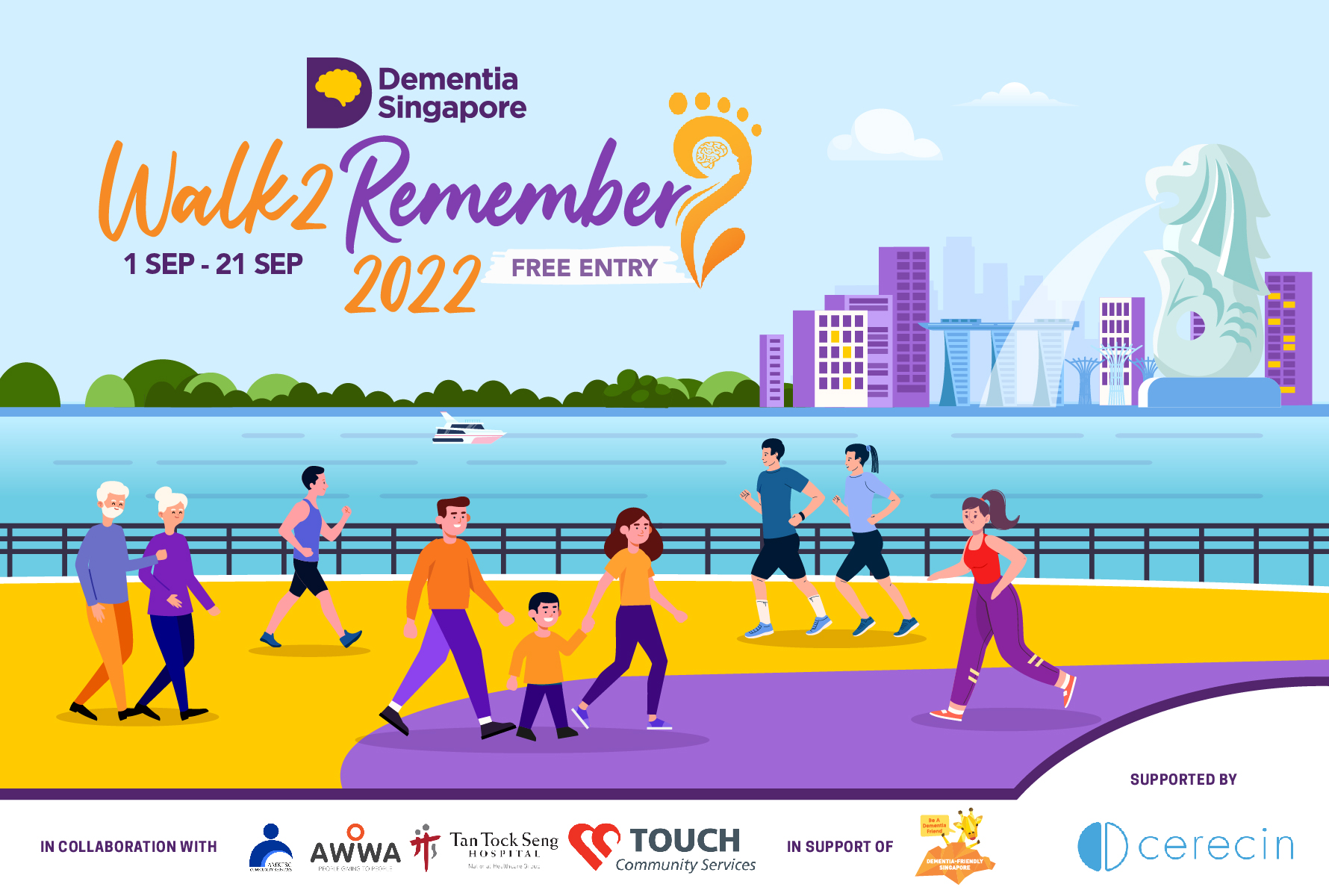 Through Walk2Remember 2022, we aim to raise more awareness of and about dementia and inspire hope for those impacted by it – be it the people living with the condition, their caregivers, family members, or professional healthcare workers.
Our goal is to show our dementia community that they have allies in our society walking with them and for them, every step of the way!
There are five milestones you can achieve over the course of the 21 days: 20,000 steps, 50,000 steps, 100,000 steps, 150,000 steps, and 200,000 steps. As you clock in your steps, you can also complete 'missions' and find out more about dementia and all that we do at Dementia Singapore.
Stand a chance to win a limited edition 'Walk2Remember 2022' T-shirt and attractive prizes from Fitbit!
Together, let's make this a meaningful walk to remember! This event is supported by Cerecin.