World Alzheimer's Month (WAM) 2020
World Alzheimer's Month (WAM) is back! Bearing the overarching theme of 'Empowerment', WAM 2020 aims to empower and enable every person in Singapore's dementia community, be it a person living with dementia, caregiver, relative, friend or ally.

ADA is proud to present the ADA Walk2Remember 2020, a nationwide steps challenge that encourages one and all to actively support the dementia journey of some 100,000 people living with dementia in Singapore and their families.
The fully virtual steps challenge will run from 1 to 21 September. The number of steps each person clocks will be tallied over the 21 days, culminating in a finishing e-ceremony on World Alzheimer's Day on 21 September.
This event is proudly supported by Cerecin.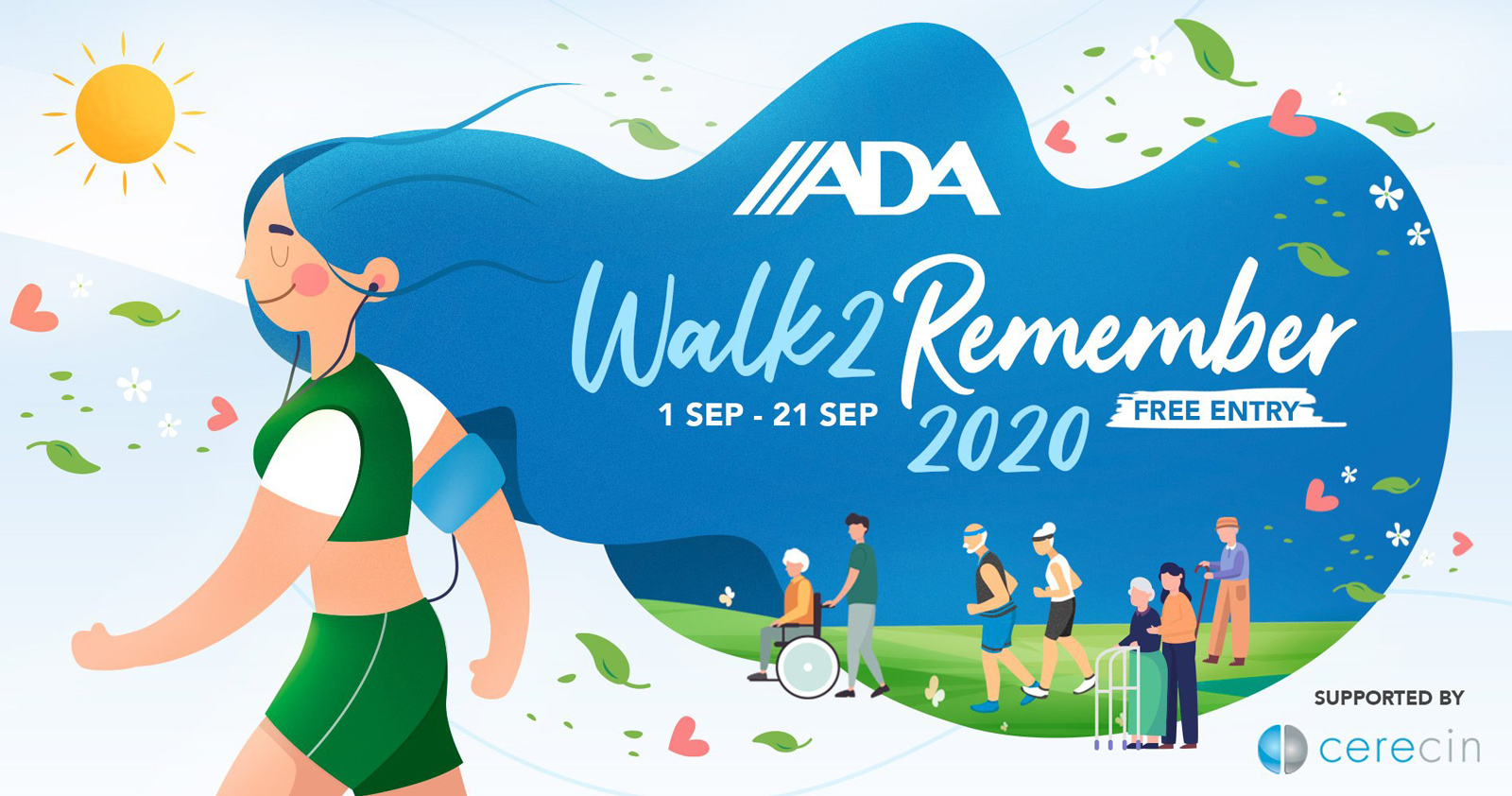 Let's walk this journey for, and with, our dementia community.
ADA Build with Us 2020 – Presented by Musim Mas
In line with the theme of 'Empowerment' for WAM 2020, ADA seeks to celebrate the many unique individuals of the dementia community who serve as the building blocks of our wider community.
Combining the joy and simplicity of actual building blocks, we are excited to organise the ADA Build with Us 2020, a large mural project made up entirely of LEGO pieces!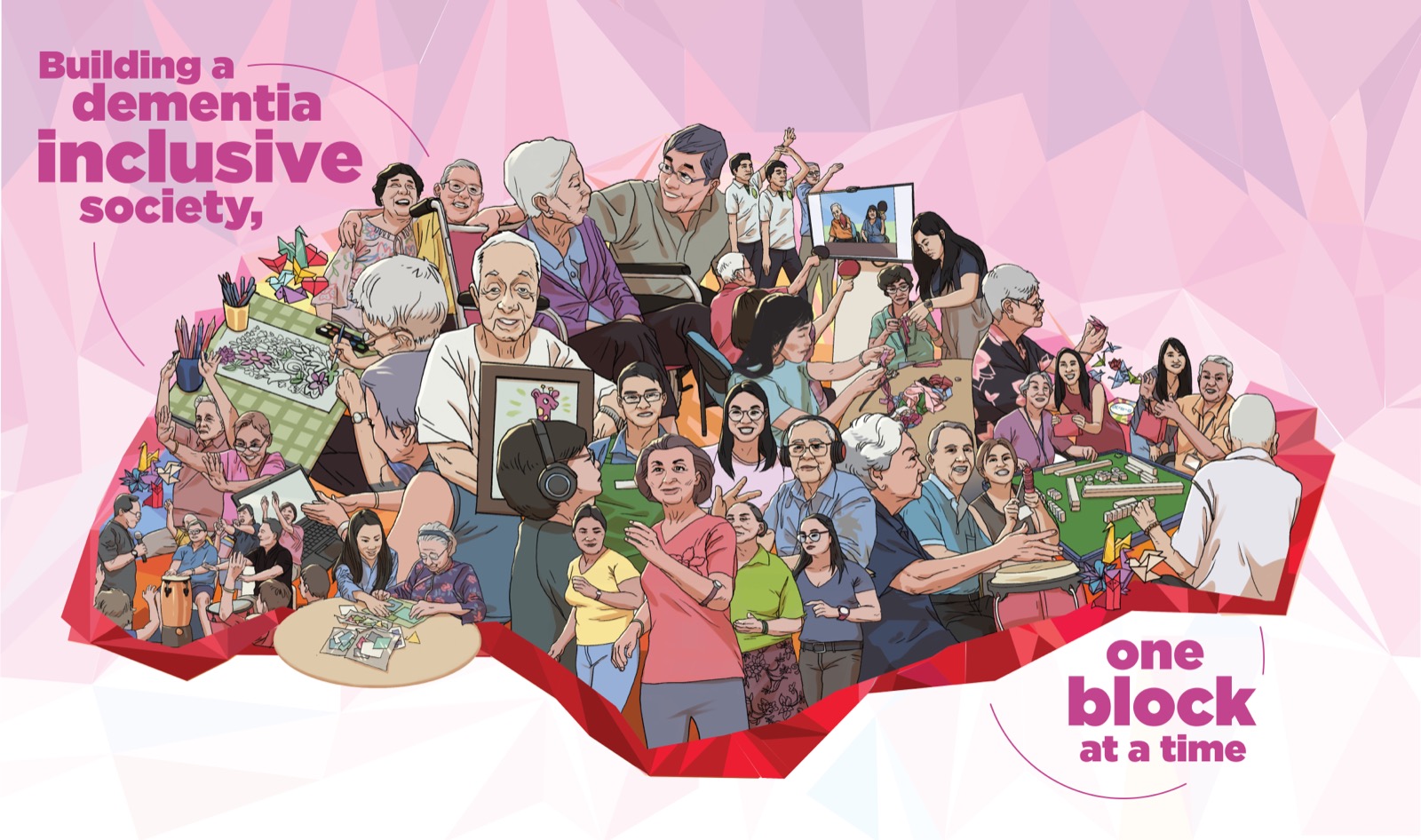 Drawn by former Singapore Press Holdings award-winning illustrator Kelvin Chan, the ADA Build with Us 2020 LEGO mural depicts seniors living fulfilling lives across Singapore, with support from their families and community partners. The mural is a joint effort by our clients living with dementia, caregivers, ADA staff, volunteers, and corporate partners, who will each get to assemble a uniquely designed piece of the mural.
The completed mural—spanning 2.7m in length and 1.6m in height—will be mounted at Kebun Baru Community Club on 21 September 2020, also known as World Alzheimer's Day. Finishing off the final few pieces of the mural will be ADA's long-time partner and special guest, Mr Henry Kwek, Member of Parliament for Keban Baru GRC, as well as key supporters from ADA's dedicated corporate partner, Musim Mas Holdings.
The ADA Build with Us 2020 mural project is proudly presented by Musim Mas, in our joint efforts to build a dementia-inclusive society, one brick at a time. Tune in to the launch of this project on 21 September via Facebook Livestream, and look forward to more exciting videos featuring ADA and our partners, Musim Mas and Mr Henry Kwek, MP of Kebun Baru GRC. More details about the livestream will be announced via ADA's socials soon.
Caregiver Essentials webinar – Let's Talk: Empowering and Enabling Persons with Dementia
Be part of an important conversation on empowerment at the third session of ADA Webinar Series: Caregiver Essentials on 19 September 2020.

This time, we're shining the spotlight and hearing directly from a person living with dementia and a community partner on themes like "What does Empowerment mean to me?" and "How can communities enable Persons with Dementia?".
ADA Colourful Memories Contest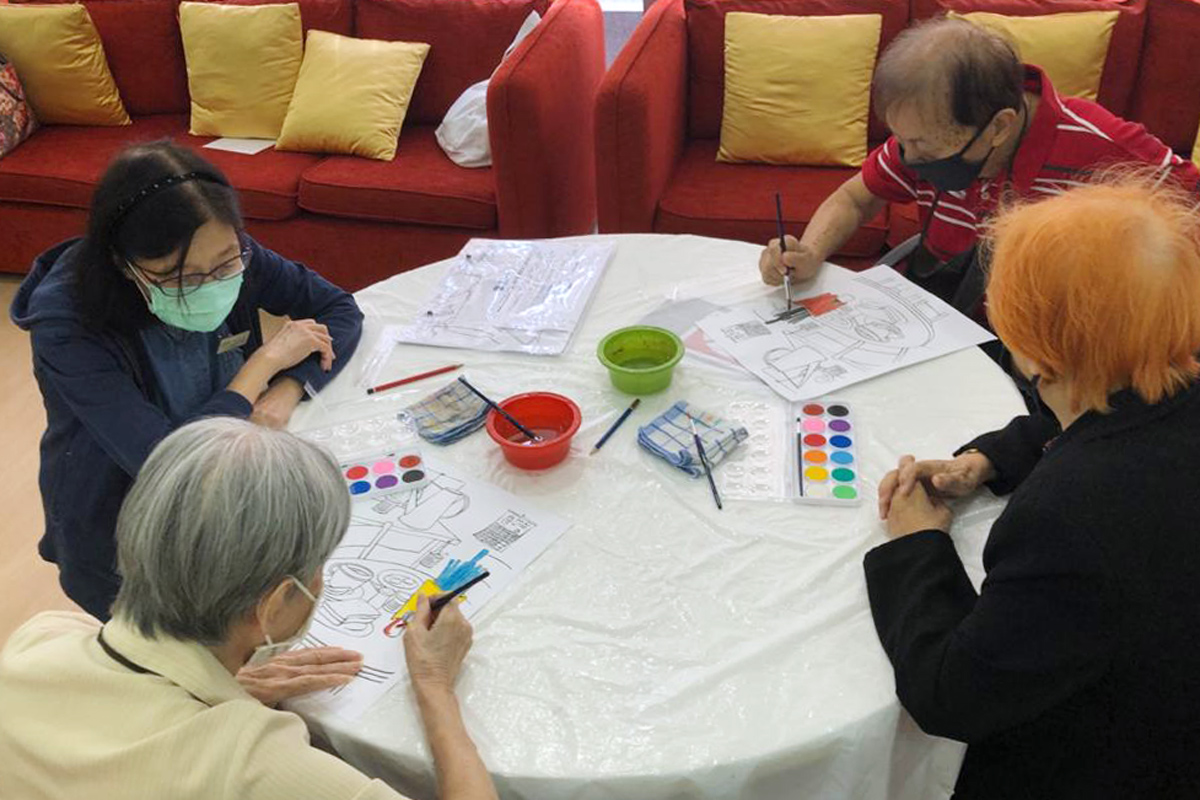 ADA is also holding a colouring contest at our centres for our clients to unleash their creativity. The colouring stencils depict retro illustrations, such as an old-fashioned sewing station, a barber shop, and a traditional, local breakfast scene in a kopitiam. The top ten best colourings also be awarded prizes.
In this month of empowerment, join our movement to fight dementia stigma and encourage persons with dementia to live meaningful lives #DespiteDementia.
Your generous donations will go toward the provision of essential resources, care, and support for persons with dementia and their caregivers through our programmes and services.