In a significant step towards building a dementia-inclusive society, Dementia Singapore, formerly known as Alzheimer's Disease Association, has launched Singapore's first toolkit for companies, offering a three-stage dementia-inclusive framework that can be easily integrated into their business practices.
In addition, we are also proud to support the Employment Special Interest Group, an independent and voluntary group calling for inclusive employment for persons living with dementia.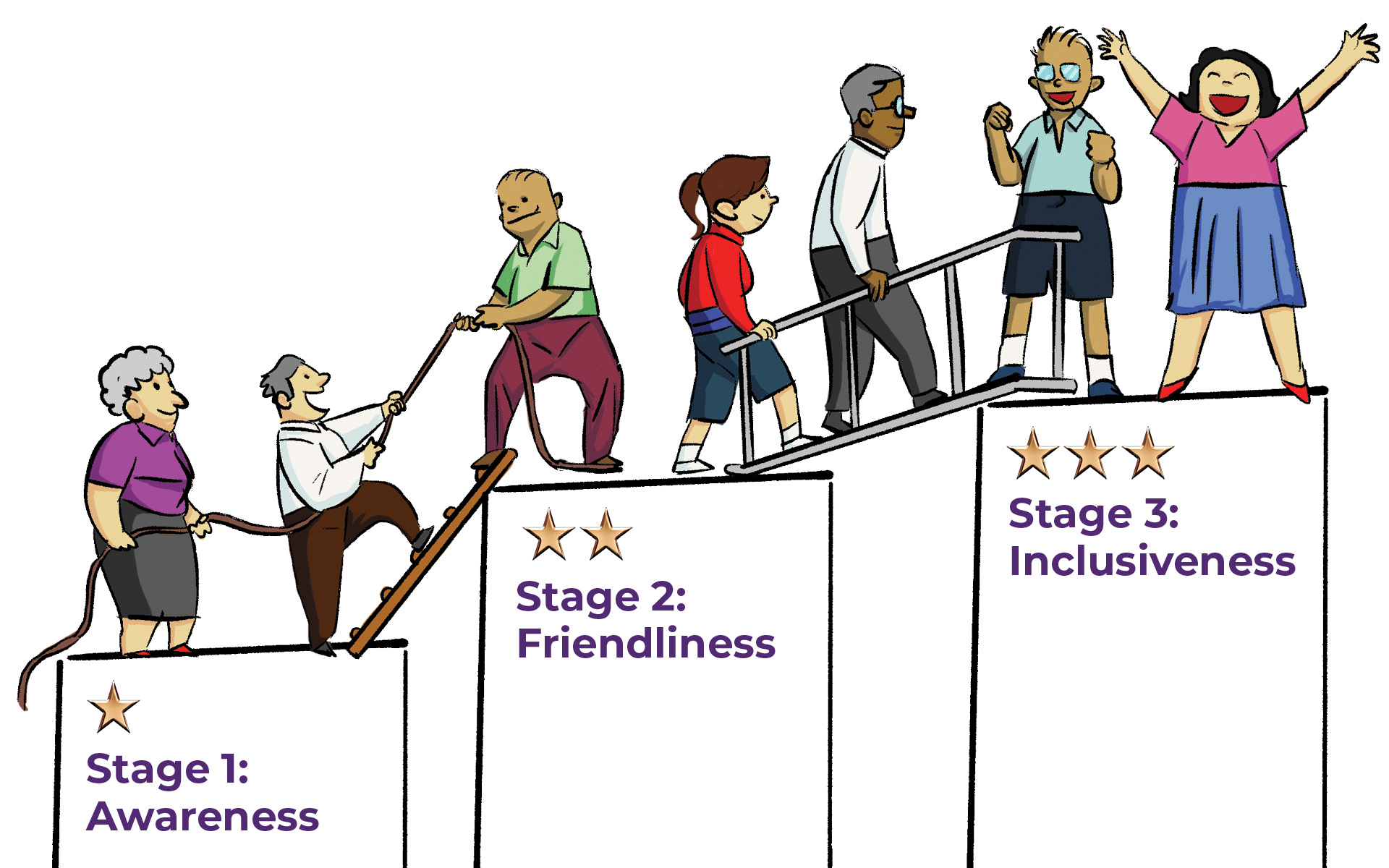 At this stage, businesses are just becoming aware of dementia as an issue they need to address. There is an interest to learn more about dementia.
As businesses take action to become dementia-friendly, they ensure the physical facilities and infrastructure of their stores are adjusted to the needs of customers with dementia. Employees are also trained to support and handle the needs of customers with dementia.
To become dementia-inclusive, businesses take steps to support not only customers, but also employees impacted by dementia. This includes hiring and retaining employees with dementia, and providing support to employees who are carers to persons with dementia. A truly inclusive business leaves no one behind.
Guiding You Through
This guided toolkit contains a checklist, helping you to fulfil each stage as your business progresses to become dementia-inclusive.
To put together the toolkit, Dementia Singapore worked closely with local businesses to identify the gaps in their understanding of the condition and to determine how it can better present the relevant information in a clear and accessible manner.
"As you flip through these pages, do know that sweeping changes need not be made overnight. Instead, we urge you to – at your own comfort – consider how far your organisation wants to go on this dementia journey. The entry point and pace of your journey are dependent on your organisation's values, priorities, and resources. But that first step is the most crucial."
– Mr Jason Foo, CEO of Dementia Singapore
The toolkit also includes personal experiences from persons living with dementia and their carers to help companies better understand their challenges. It also contains case studies of other organisations both locally and overseas that have successfully transitioned to become dementia-friendly and inclusive.
Make the first step
Akin to the ripple effect, this toolkit is just as applicable to an individual as a 1,000 strong organisation. You can make a difference by starting a dementia-inclusive business initiative within a department and inspire others and the organisation to do the same.