On 5 Jan 2019, close to 150 caregivers of persons with dementia attended ADA's Caregiver's Appreciation Gala Luncheon 2019.
Organised to show appreciation to caregivers for their dedication and hard work in looking after their loved ones with dementia, the annual event was jointly organised by ADA and students from the National University of Singapore (NUS) Faculty of Law, and was held at the Equarius Hotel, Resorts World Sentosa.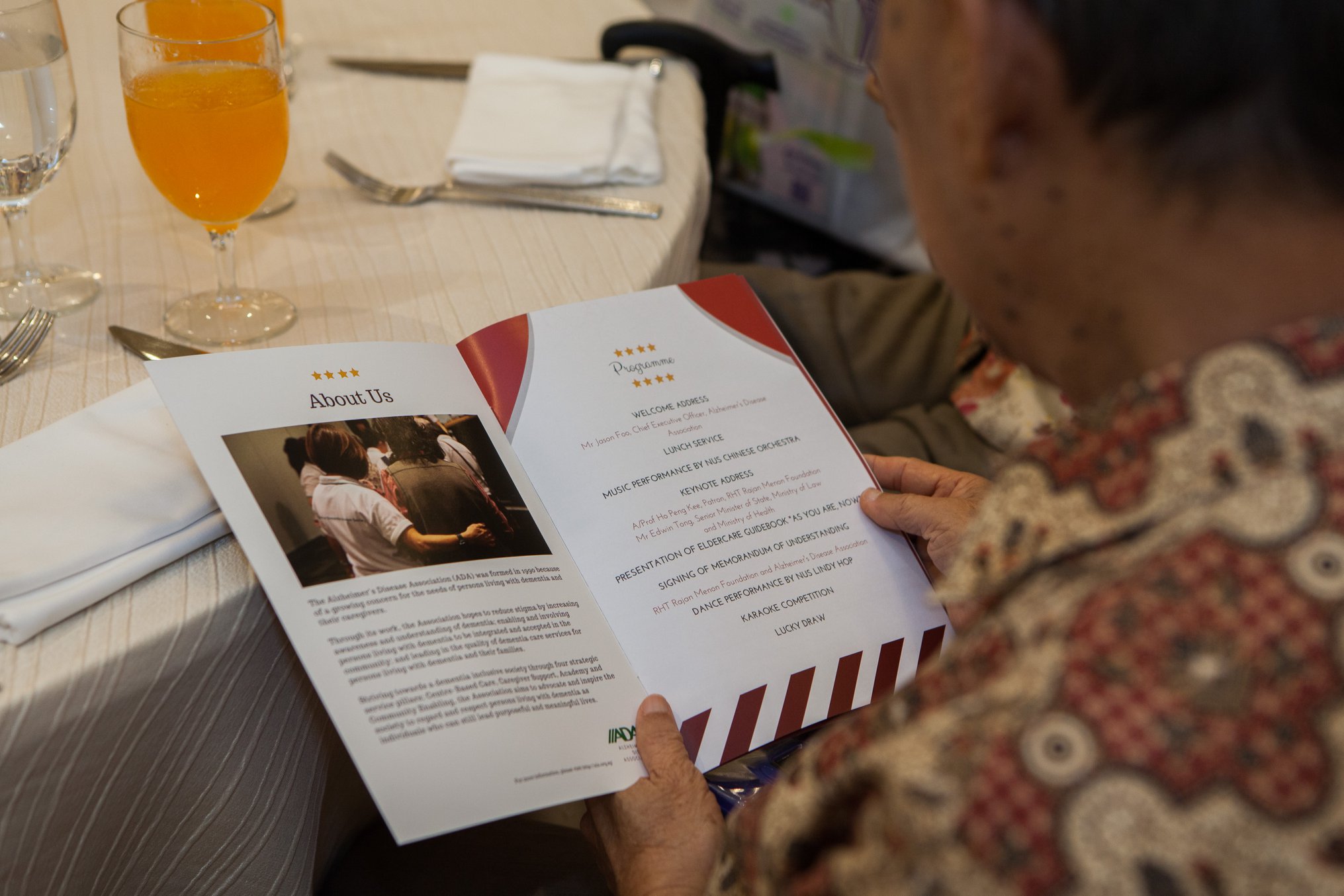 At the event, ADA and RHT Rajan Menon Foundation also entered into a Memorandum of Understanding (MoU) to collaborate on the Foundation's Successful Ageing Project. The aim of the project is to develop a comprehensive and integrated system of care and support, and an age-friendly environment for the elderly in the community. The signing ceremony was witnessed by Guest-of-Honour Mr Edwin Tong, Senior Minister of State, Ministry of Law and Ministry of Health.
On this collaboration and ADA's other efforts, Mr Edwin Tong said, "I am (also) heartened by ADA's efforts to work with other partners in the community to better support seniors and their caregivers… We want to encourage more of such local efforts, where the community pools resources to reach out to caregivers and seniors with dementia who need support."
One of the ongoing initiatives under the Successful Ageing Project is the publication of the eldercare guidebook "As You Are, Now." This guidebook contains useful information on ageing, including dementia, advance home directives, and home and road safety, which will help the elderly as they enter into their golden years. Under the MoU, lawyers from RHTLaw Taylor Wessing will conduct training sessions for the staff and volunteers of ADA to effectively use the guidebook, educating the elderly and their caregivers on ageing right.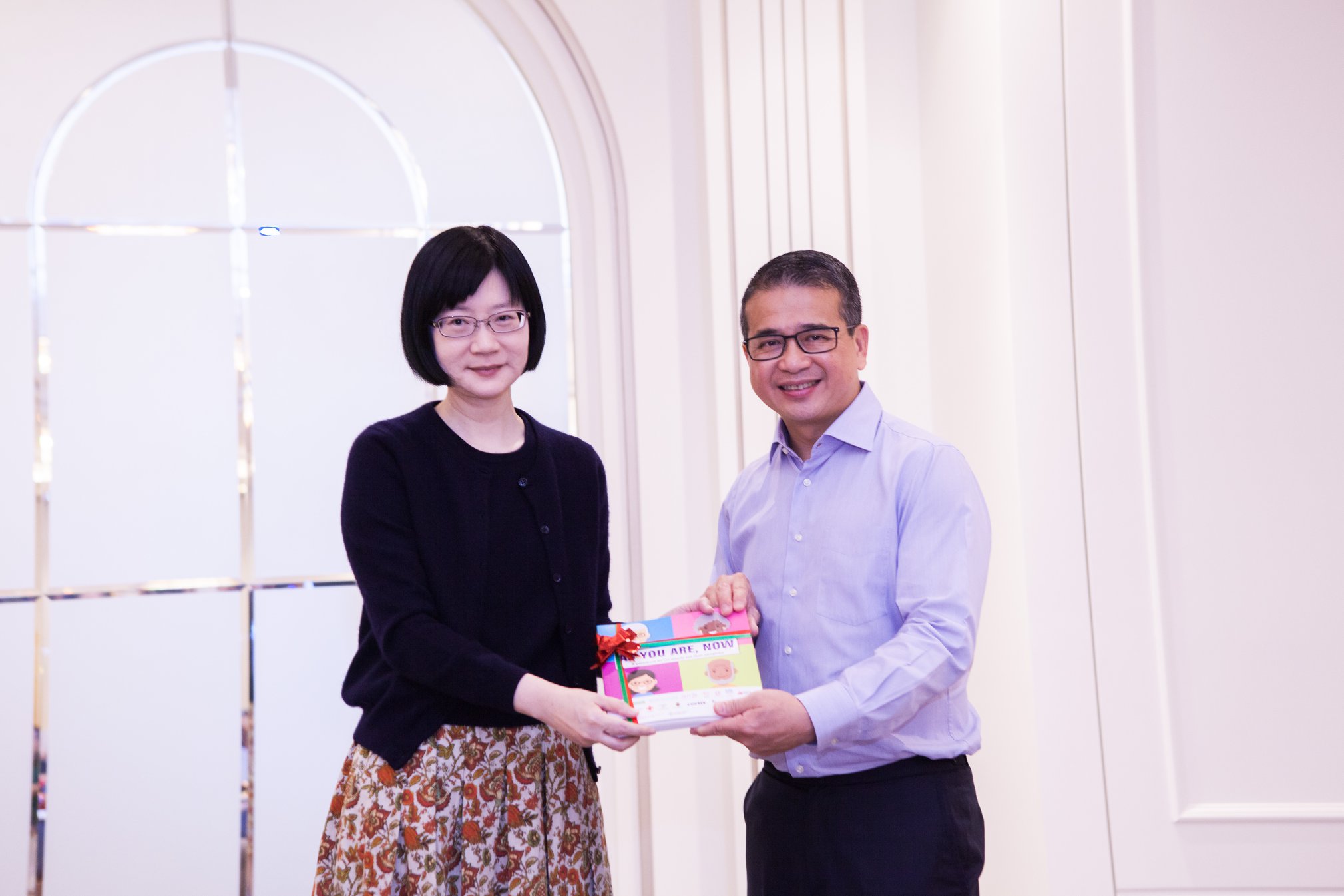 Commenting on the partnership, RHTLaw Taylor Wessing Partner Mr Nandakumar Renganathan said, "We're excited that the Foundation's Successful Ageing Project continues to gain momentum together with like-minded partners such as ADA. We aim to collaborate and contribute our expertise to deliver the right information to the right people, empowering them to make the right decisions for successful ageing."
Caregivers and persons with dementia present at the gala luncheon also enjoyed music and dance performances by NUS students, many fun games and activities as well as lucky draw prizes.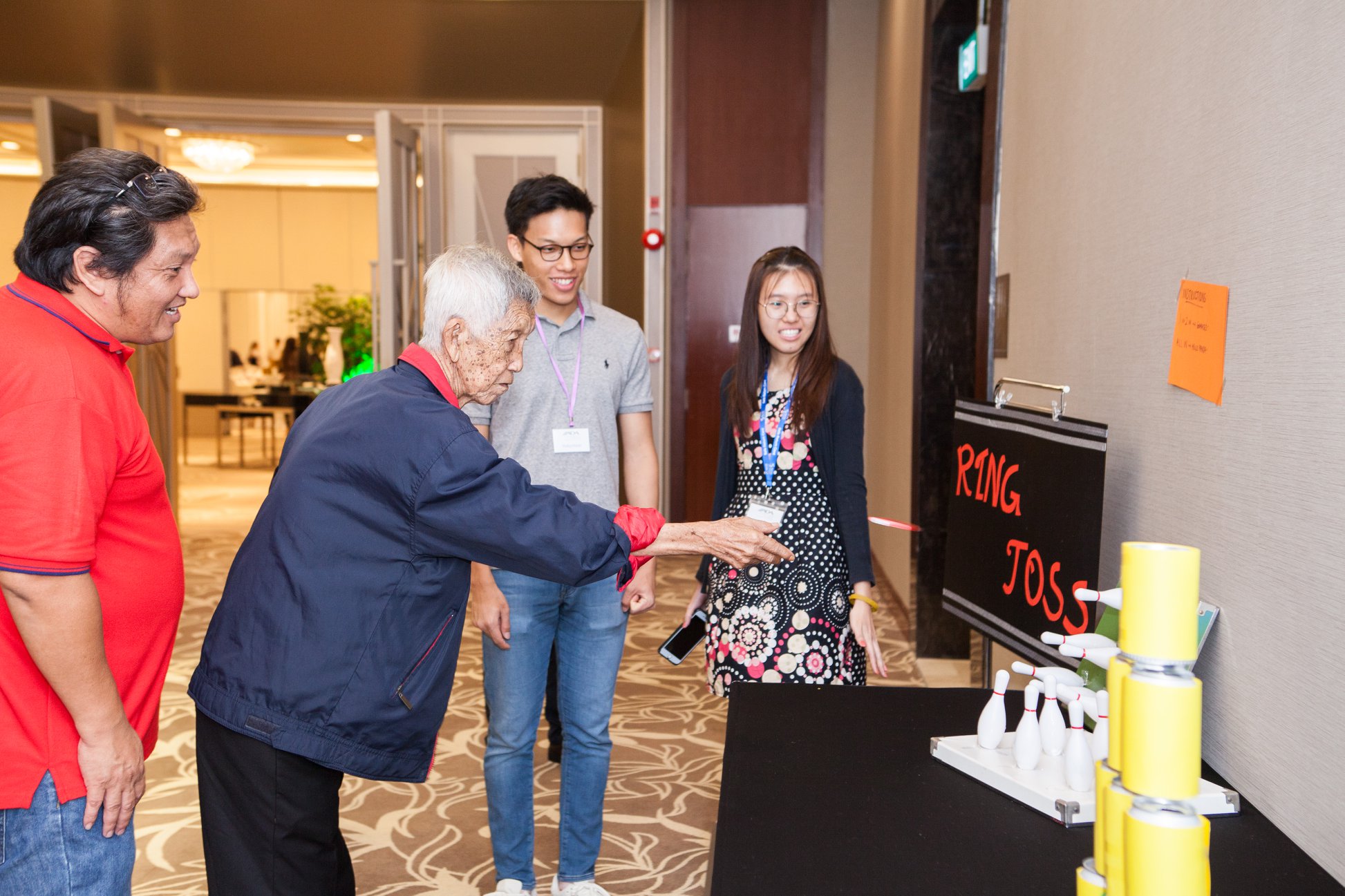 Addressing the attendees, Mr Jason Foo, Alzheimer's Disease Association's Chief Executive Officer, said, "Each caregiving journey can be extremely challenging, and the stress can be compounded by insufficient knowledge, lack of time due to work responsibilities and weak social or family support. Hence, it is very heartening to have a group of university students giving their time to appreciate the caregivers for their caregiving efforts. It is such community and intergenerational support which will make Singapore a dementia-inclusive society. It is also very encouraging to have partners like RHT Rajan Menon Foundation who want to do more and provide resources not just for elderly and persons living with dementia but also their caregivers as well. We look forward to collaborating with them to raise the quality of life for this group of people."
Event Photos by ADA Volunteer Raymond Yee. More photos on our Facebook page.
News Coverage:
Seniors and caregivers benefit from community mental health and dementia programmes (Source: The Straits Times, 5 Jan 2019)