On 16 May 2019, ADA Café was honoured to welcome the Hong Kong Jockey Club Centre for Positive Ageing, as they were in town to attend the Active Ageing Symposium in Singapore. The Jockey Club Centre works specifically with persons with dementia as well as the family caregivers in Hong Kong, similar to ADA. Having heard about ADA during ADA's visit to the Centre in 2014, they were looking forward to learning more about ADA's innovative projects and visiting the ADA Café.
Sitting down with ADA Café and Family of Wisdom (Tiong Bahru & Toa Payoh) Manager, Chong Ying Ying, the team of five discussed about our Family of Wisdom programme and the ADA Café, and the various social engagements and benefits it brings to our clients and their families. Through this, they learned more about how persons with dementia can still be valuable to the community and contribute to the society, while also being given an honorarium for their customer service and work around the café.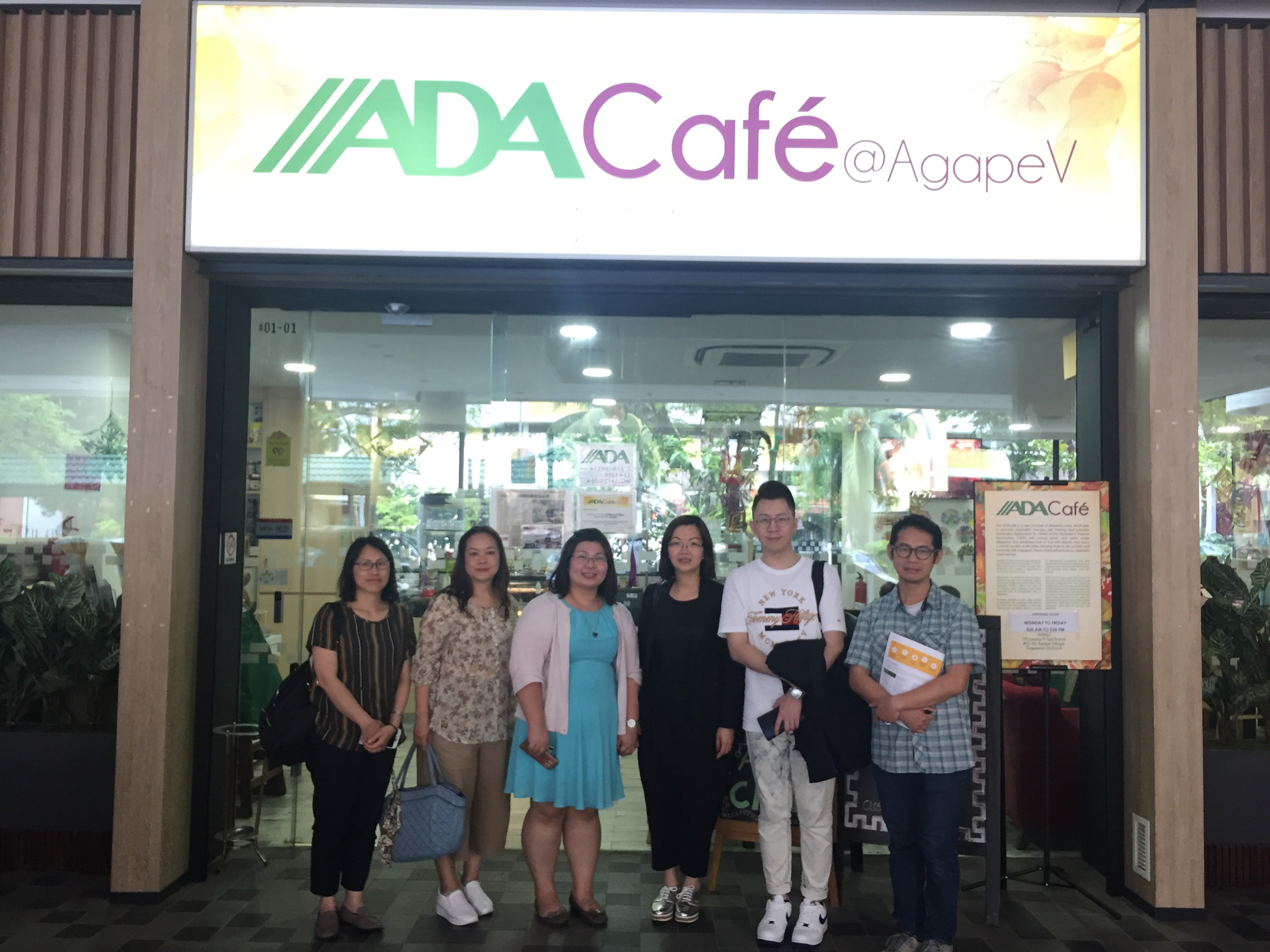 Ying Ying also shared that the café concept was explored and conceptualised in 2016 because there was a need for a programme to cater to the needs of persons with young onset and mild dementia.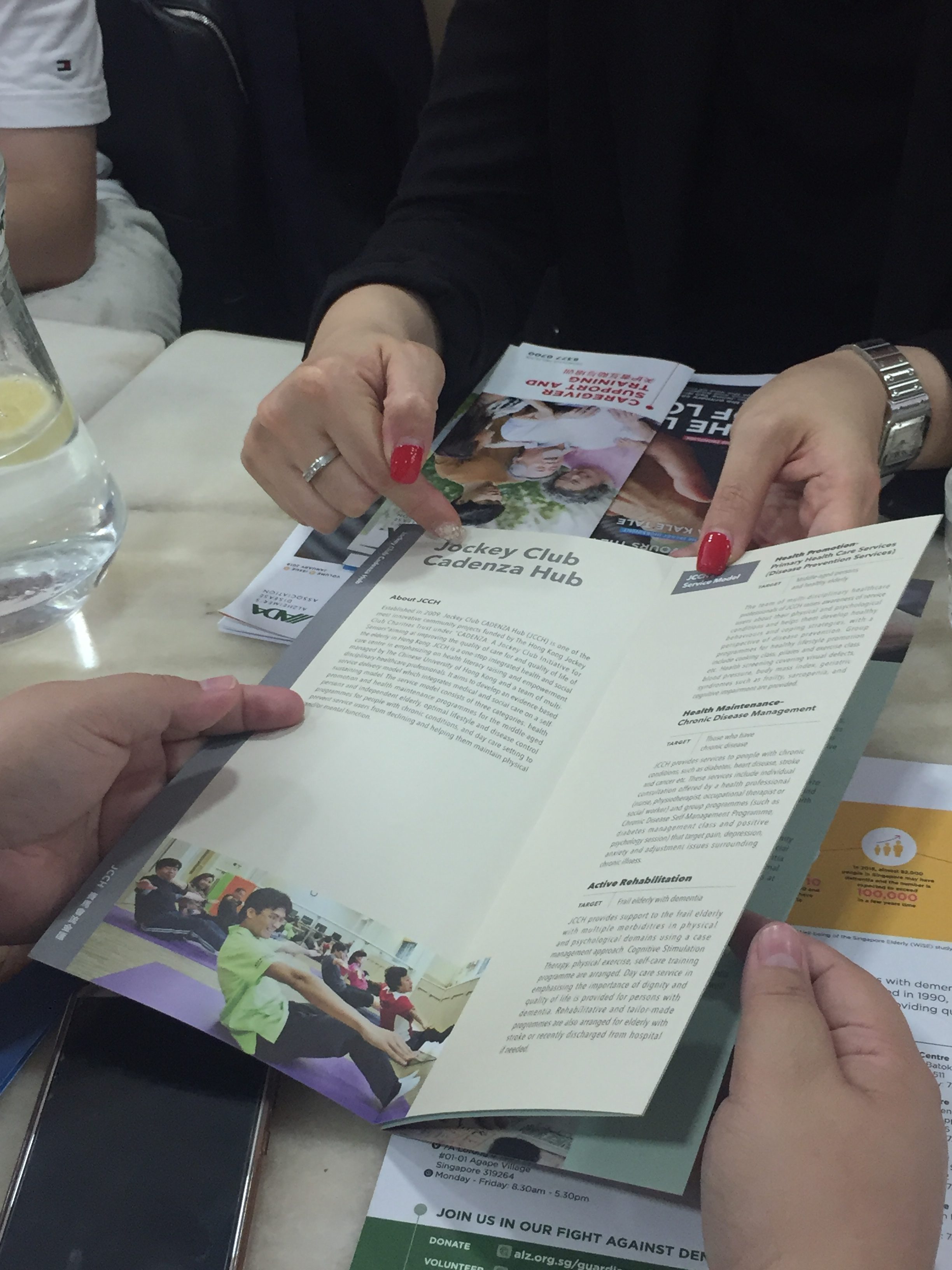 The Hong Kong Jockey Club Centre in turn shared that they were encouraged by ADA Café and the overall organisation, and were impressed by the amount of growth we have garnered over the past 15 years, since both last met in Hong Kong. They also commended ADA on accomplishing the hard task of stepping outside comfort zones to pilot the ADA Café concept, which has a tangible community effect.
Find out more about ADA Café here.