ADA's charity concert, Love For All Seasons, returned for its second edition this year, bigger and better than before.
The curtains closed on ADA's second edition of Love For All Seasons after two sessions filled with classic tunes which brought the audience on a trip down memory lane. The concerts were a resounding success, with 650 attendees and more than $88,000 raised over the two showtimes on 26 October 2019.
Held at Gateway Theatre, this year's concert saw Reto Caviezel join the main line-up alongside returning performers Angela Saik, Donnie Chan, and Robert Wesley Seng. The second edition of the concert also saw little ones from Raffles Preschool serenade the audience with their sweet voices; those attending the matinee performance were treated to a special performance by Head Jennier Ann, a person with dementia from ADA's New Horizon Centre (Toa Payoh).
The audience, including persons with dementia and their caregivers, were treated to classic melodies in Mandarin, Cantonese, and English as the main line-up of performers performed their renditions of timeless oldies, inviting all to sing along as they enjoyed a nostalgic trip down memory lane.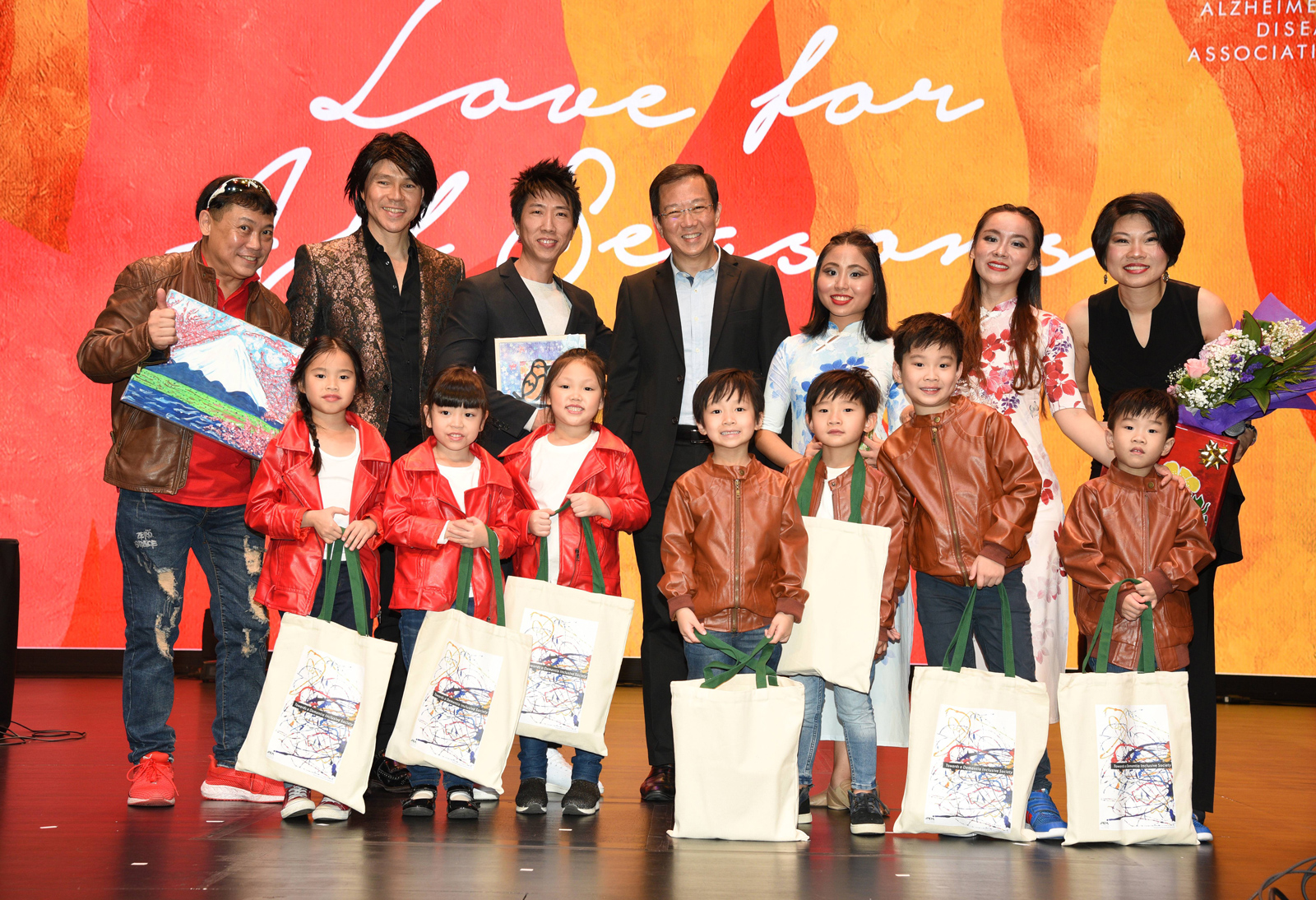 Tackling Stigma
Other than raising funds for ADA's programmes, services, and subsidies, the concert also aimed to bring about more awareness on dementia as part of the effort to fight dementia stigma. "Just a month ago, the Alzheimer's Disease International released its World Alzheimer Report. It revealed that the lack of knowledge about dementia resulted in ignorance about the condition," ADA's Chief Executive Officer, Mr Jason Foo, shared in his opening address.
Mr Foo also shared his hopes that the audience each contribute to starting conversations and educating others that those living with dementia can still lead a meaningful life, #DespiteDementia. Driving home this point was the performance by Head Jennifer Ann, a reminder that those living with dementia remain capable of doing what they love—especially with the support of the community.
Awareness In Song
The birth of Love For All Seasons dates back to early 2018, when Angela approached ADA with the idea of a fundraiser that could allow her to volunteer her musical skills. Sharing her family's experience with dementia, she says, "my late grandmother was diagnosed with dementia, and through the journey, I saw how difficult it was for my aunty, who served as the primary caregiver for my beloved granny." This experience, together with her realisation that the elderly do not get much attention from corporate initiatives, were some of the driving forces for Angela to pitch this idea.
Through the concerts, she hopes to shed more light on the importance of creating a more inclusive environment for our senior citizens; creating more awareness through music, reducing stigma, and helping to integrate persons with dementia into our society.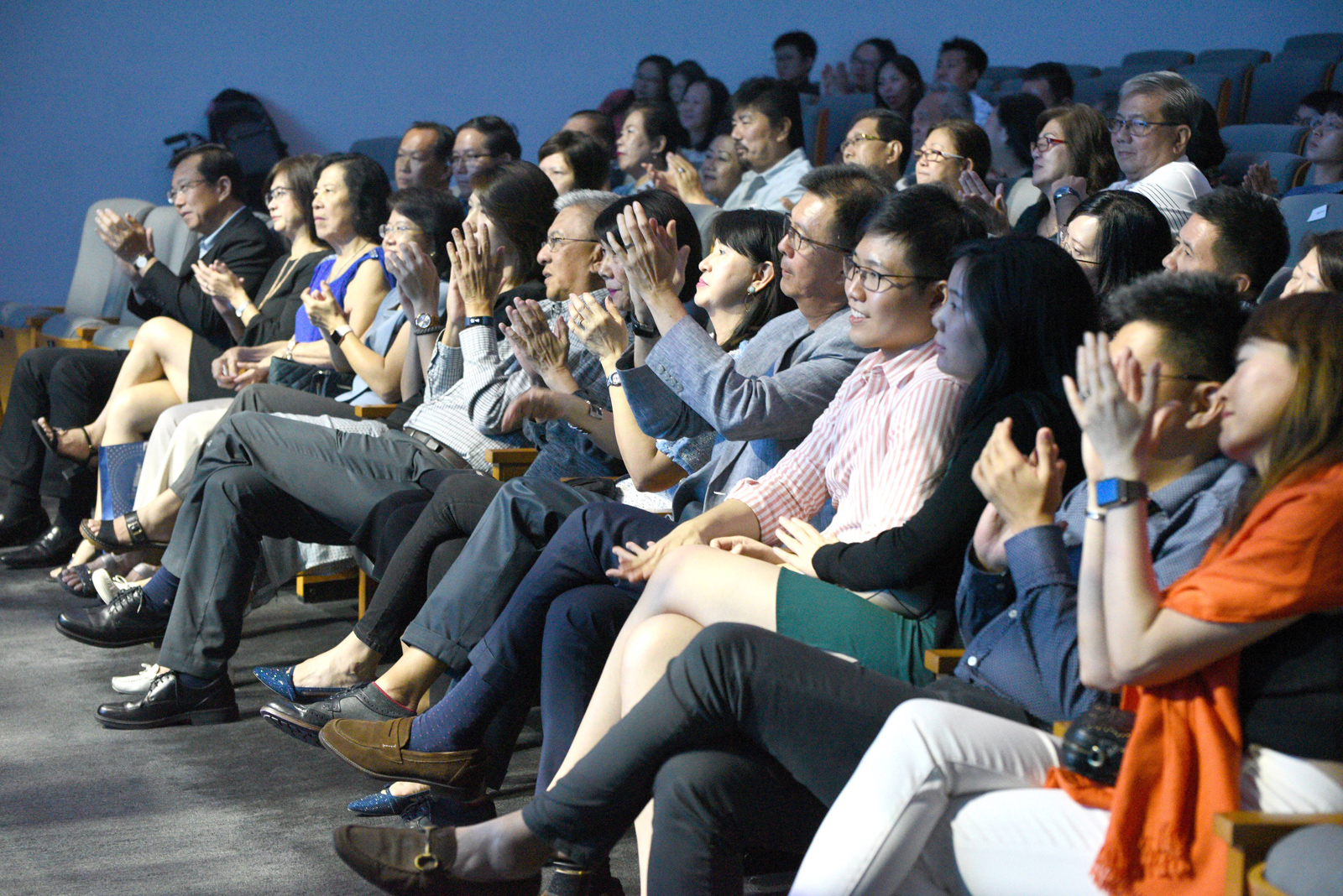 Raising Funds
Over $88,000 was raised during this year's edition of Love For All Seasons, funds which will go towards ADA's programmes, services, and subsidies for families who are affected by dementia. During his opening speech, Mr Foo expressed his gratitude to all sponsors and donors for believing in our cause and making an impact.
On the smashing success of the charity concert, corporate donor Ng Kia Chiang said, "thank you very much, and we are happy to see the fundraising concert was successful. It is indeed our pleasure to be able to participate with ADA on this long journey for providing support to the caregivers and families of the members."
Check out highlights from the concert here: