Since the start of the COVID-19 pandemic, ADA has faced multiple new challenges. The experience has been a huge learning curve for us. We've taken this opportunity to innovate and, along the way, discovered different approaches and better ways keep reaching out to our clients.
We experienced major disruptions to our operations, including the closure of our day care centres from 7 April to 1 June. Despite the inconveniences, we've made the safety of our employees and clients our utmost priority, while finding ways to ensure that the work that we do continues. Here are some of the initiatives we've introduced:
Initiatives For Persons With Dementia [Online]
1. Memories Café programme goes LIVE!
Tapping on technology and innovation, ADA reached out to XR-Media Lab from Singapore University of Social Sciences and piloted a 360 livestream format of our Memories Café programme so that our clients and families could tune in and sing along with our volunteer performers every Saturday. It drew the interest of 160 to 470 viewers each session! Unfortunately, due to the extended circuit breaker measures, our HQ and centres were required to close and this pilot had to be suspended. That being said, clients are still enjoying the re-runs on ADA's YouTube channel.
2. Video Conferencing Calls With Clients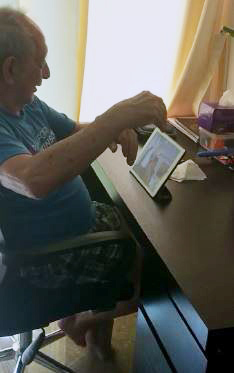 Our Family of Wisdom (Bendemeer) Centre introduced daily one-hour live video calls which allow care staff to continue interacting with our clients. The activities, which are done virtually, can also be personalised to the clients' interests, such as music, art, and pets. Over 20 clients have participated in this initiative and their families are supportive of the new concept.
3. Stay Home Workout Videos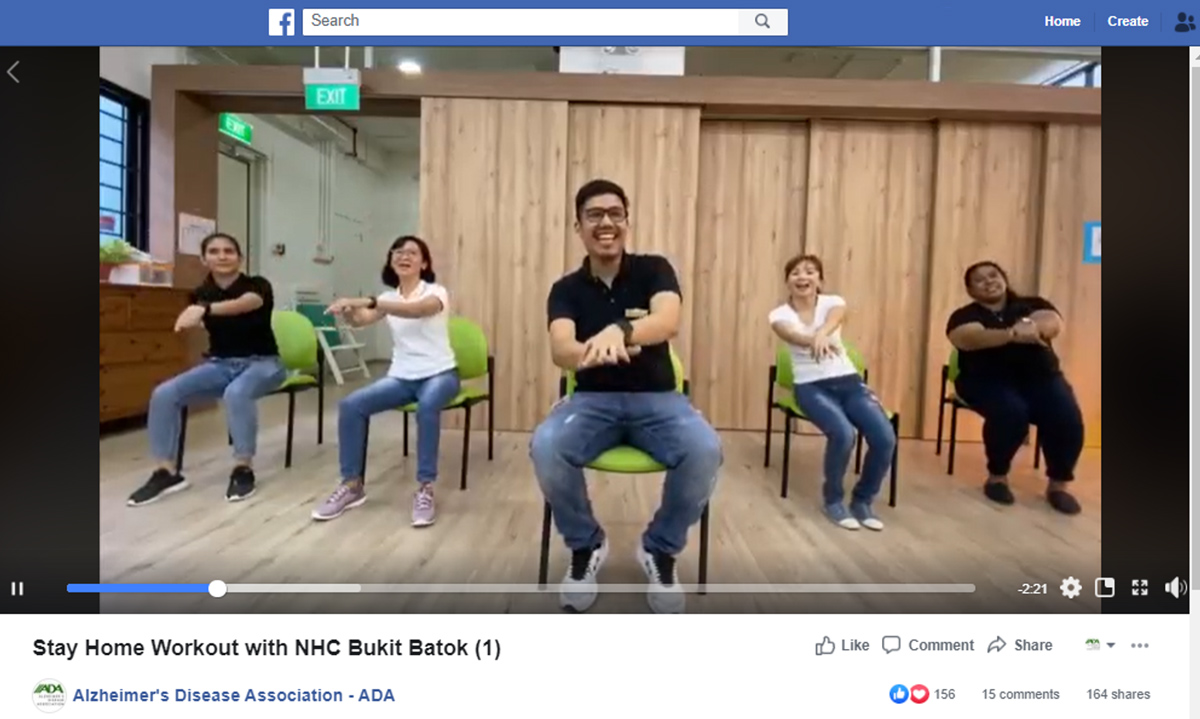 Our New Horizon Centres have also released a series of pre-recorded Stay-Home Workout videos to help the elderly participate in simple exercises at home. The videos were filmed by our centre staff and feature different seated exercises such as dance movements, taichi and stretching with an exercise band, to the tunes of classic favourites in English, Mandarin and Malay. We have also added karaoke videos to the mix recently. The videos can be seen on ADA's Facebook page and YouTube channel.
4. #StayHome Fun with ADA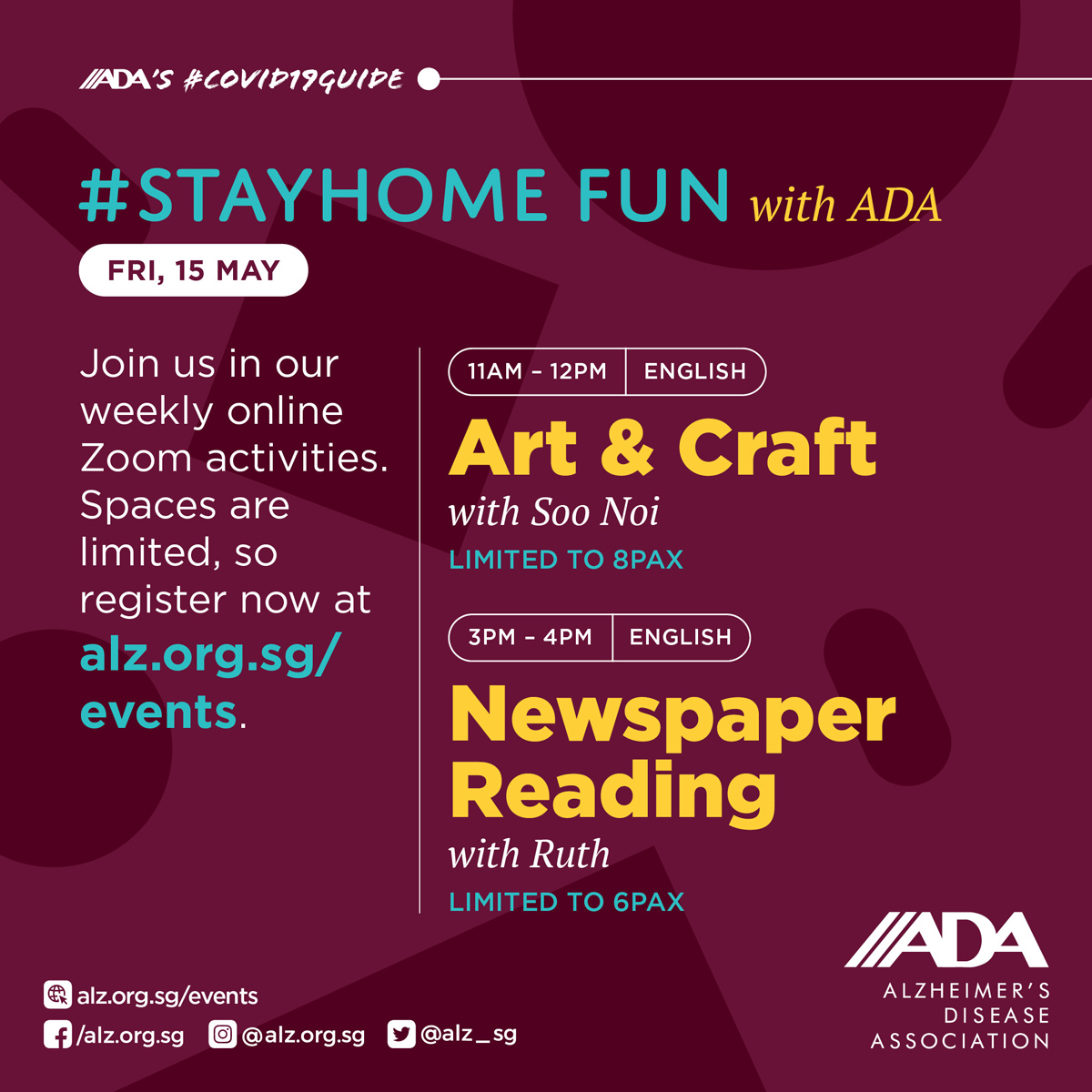 In May 2020, we organised complimentary virtual activities for persons with dementia. Taking place every Wednesday, Friday and Saturday, persons with dementia could look forward to cooking classes, playing bingo, having reminiscence activities, reading the newspapers, and even enjoying a karaoke session!
Initiatives For Persons With Dementia [Offline]
5. Activity Packs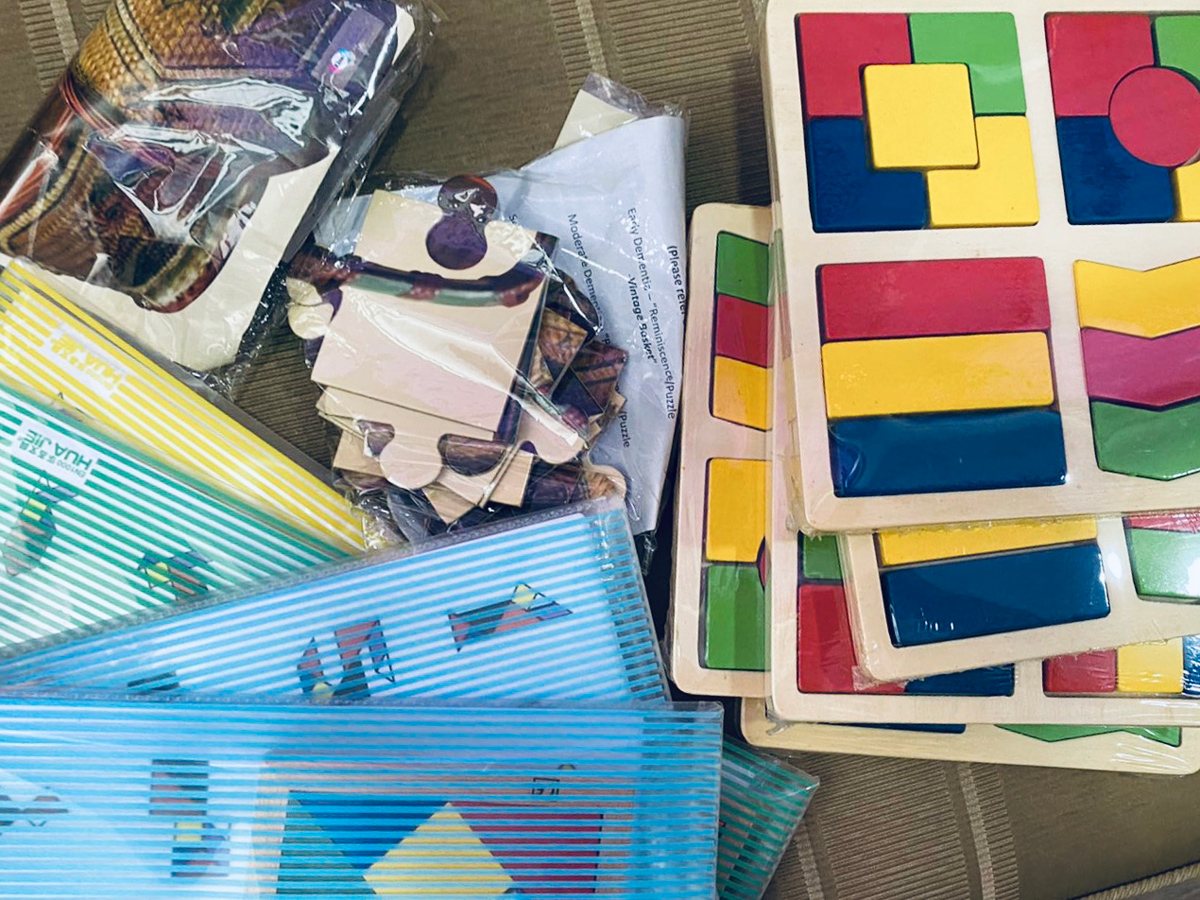 Since March, ADA has prepared activity packs for our clients to do at home. The packs include activities like sudoku, word search, and colouring. It comes complete with pencils, colouring materials, and a list of suggested activities the client can participate with his/her family at home.
Some of the activity packs are personalised for clients according to their care plan. For example, two of our clients received activity packs made up of cloth, patterns, decorative items, needle and threads for them to sew at home.
Initiatives For Caregivers
6. Dementia Helpline
Our Caregiver Support team have been able to keep on offering guidance and support to caregivers over the phone via the Dementia Helpline (6377 0700).
7. Online Caregiver Support Groups
In May 2020, the Caregiver Support team ran Caregiver Support Groups virtually. This allowed caregivers to have some respite in between their caregiving and get support from peers who are caring for their loved ones with dementia. Responses were positive and each session was oversubscribed. For participants to have a meaningful session, an average of 20 caregivers could attend each session.
8. Going The Extra Mile For Severe Or High-risk Cases
For cases which are more severe or high-risk, ADA reviews on a case-by-case basis if it is possible to conduct a home visit. For an example, a care staff from Bukit Batok centre has agreed to go to the home of one of our caregivers to help shower the person with dementia.
9. COVID-19 Online Resource Page
ADA also launched an online resource page on its website for caregivers to refer to during the COVID-19 situation.
10. SPOC-19 Initiative
On 5 May, together with the Agency of Integrated Care (AIC), a new initiative called SPOC-19, or "Support for Persons living with dementia Over the COVID-19 period" was launched. SPOC-19 aims to offer assistance to the dementia community during COVID-19, especially the circuit breaker period. This initiative is also supported by the Ministry of the Environment and Water Resources (MEWR).
Find out more about SPOC-19 here.

For ADA's latest advisories on COVID-19, please visit dementia.org.sg/advisory/covid. You may also refer to our list of COVID-19 care tips and suggestions at dementia.org.sg/covid19.