SBS Transit and Dementia Singapore have embarked on an initiative to make bus interchanges and MRT stations in Singapore more dementia-friendly.
Since June 2021, the public transport operator and Dementia Singapore have been working closely to look at ways to make bus interchanges and MRT stations that are frequented by seniors more dementia-friendly. For a start, Toa Payoh Bus Interchange was selected to implement the wayfinding initiative.
As with the mural wayfinding project at Kebun Baru, persons with dementia were consulted in this effort with SBS Transit where they advised to colour code the bus berths and include murals with corresponding colours.
This time around, murals of childhood games or activities that are reminiscent of the yesteryears for seniors were used at Toa Payoh Bus Interchange. Persons with dementia can hence identify the bus berth to take their service using the corresponding mural and colour, together with floor directional signs.
"Although I know I'm just looking out for Service 145, the interchange has many services and berths and this can be very overwhelming for me. Now, I just need to follow the purple arrows and look out for the purple five stone sticker.
It really makes a difference for me and I don't feel so anxious at the interchange anymore. These efforts are not only helpful for persons living with dementia like myself, but they are also good for older folks as well."
– Mr Jack Tan, person living with dementia
Check out wayfinding murals at Toa Payoh Bus Interchange!
Floor plan: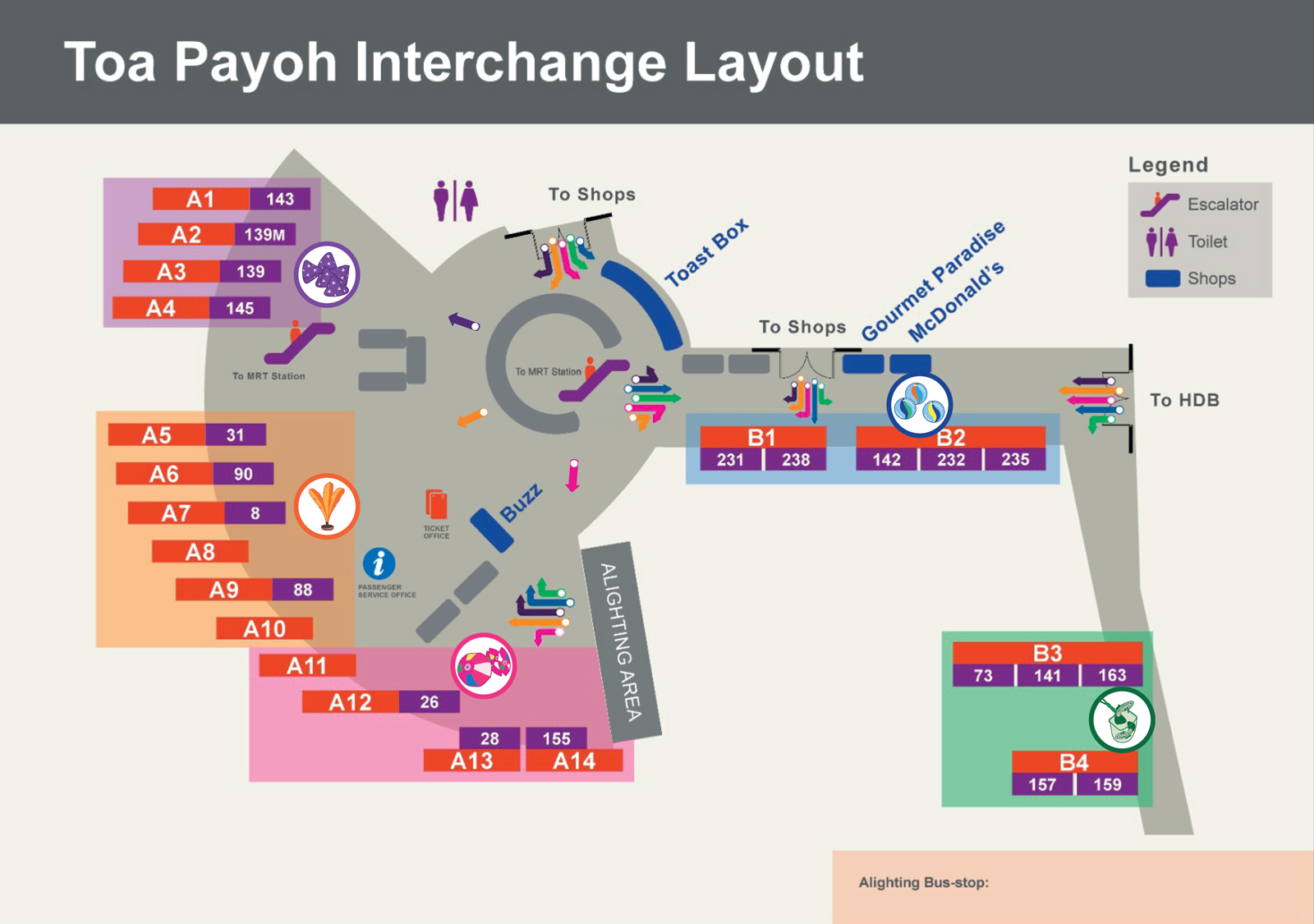 ---
Berth A1-4: Purple Five Stones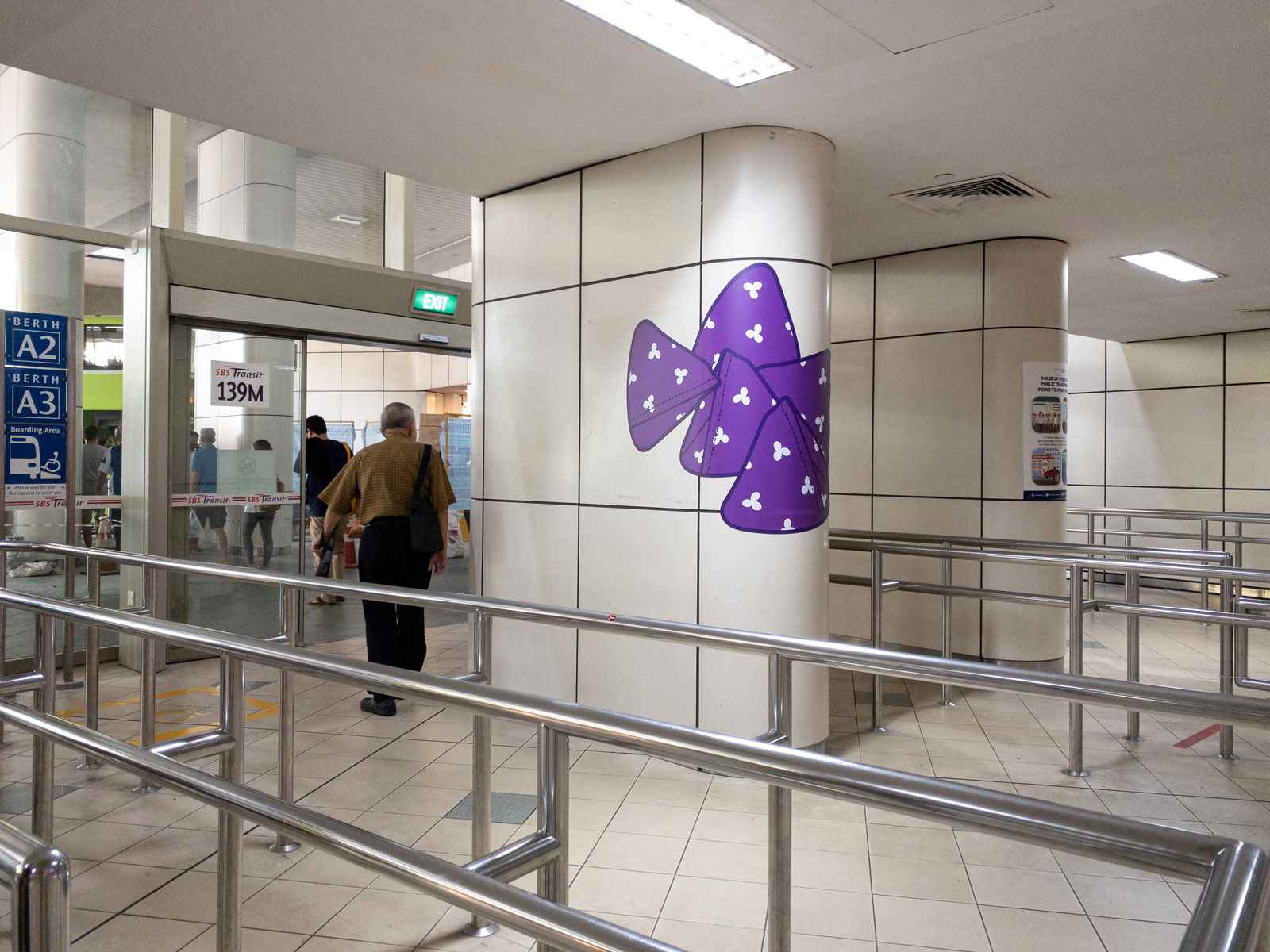 Also known as Batu Seremban, this is an old-school kampong game comprising five small beanbags referred to as "stones" and is often played with two or more players.
There are many variations of the game, but it normally starts with a player picking up the first stone, tossing it in the air while quickly picking up a second stone, and catching the first stone before it touches the ground.
---
Berth A5-10: Orange Chaptek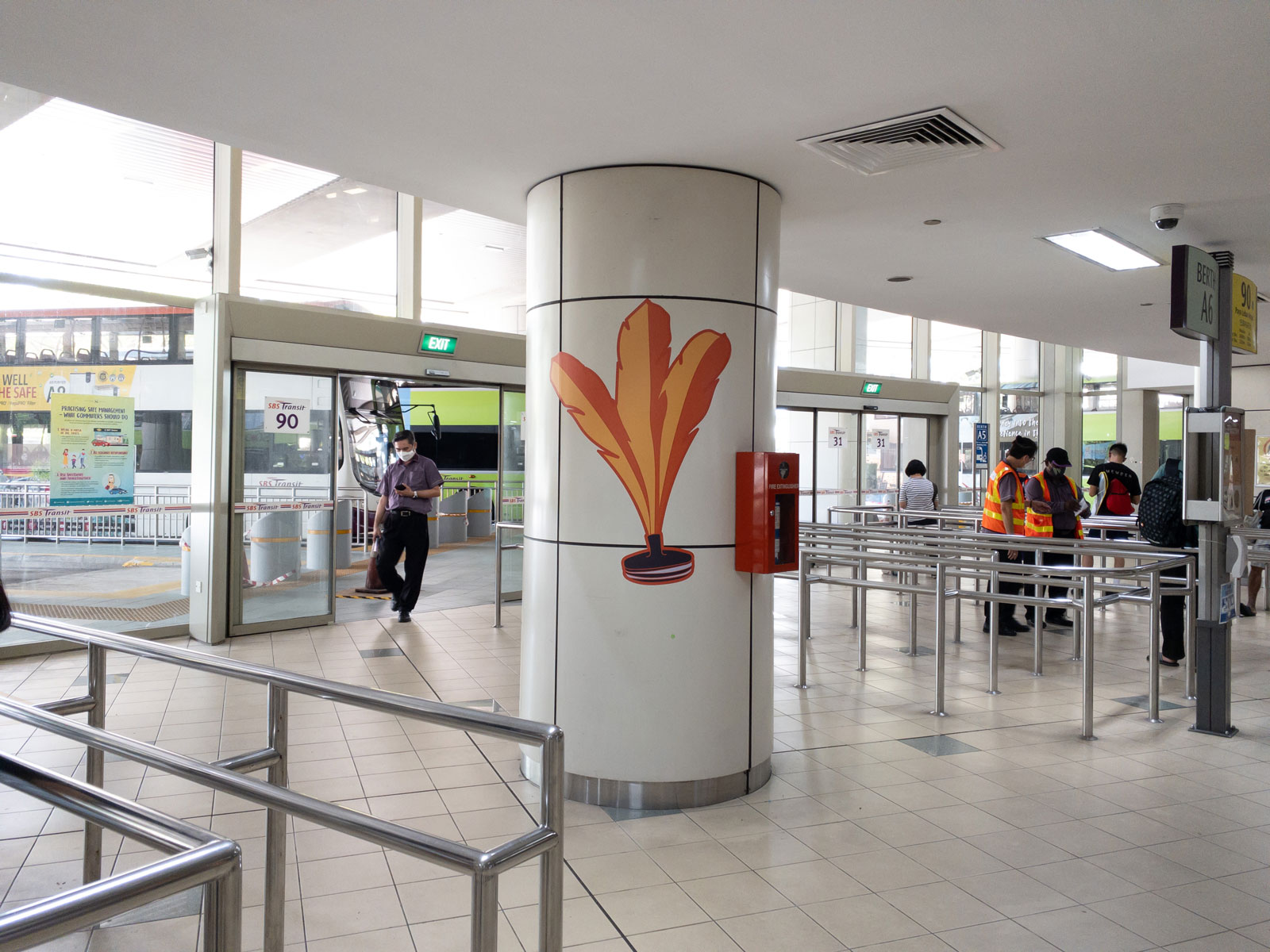 Dating as far back as 5th century BC in China, chaptek is a feathered shuttlecock that requires players to use the heel of their foot to kick it into the air repeatedly. The player with the most kicks before it hits the ground wins.
---
Berth A11-14: Pink Traditional Paper Ball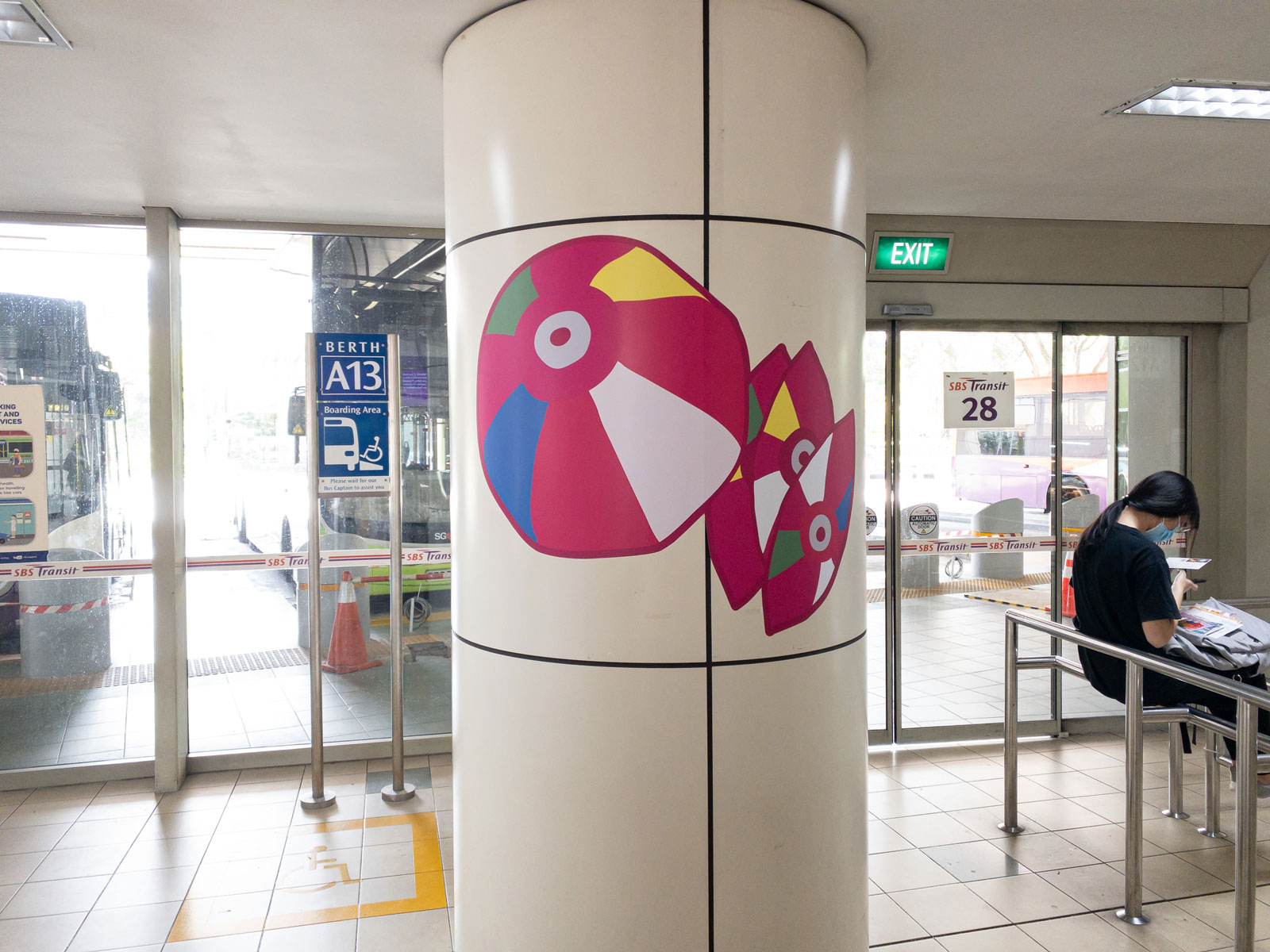 These traditional paper balls are normally played with players tossing the ball to each other and taking turns to catch it.
Each paper ball comes flat, and players simply blow in the hole to inflate the ball.
---
Berth B1-2: Blue Marbles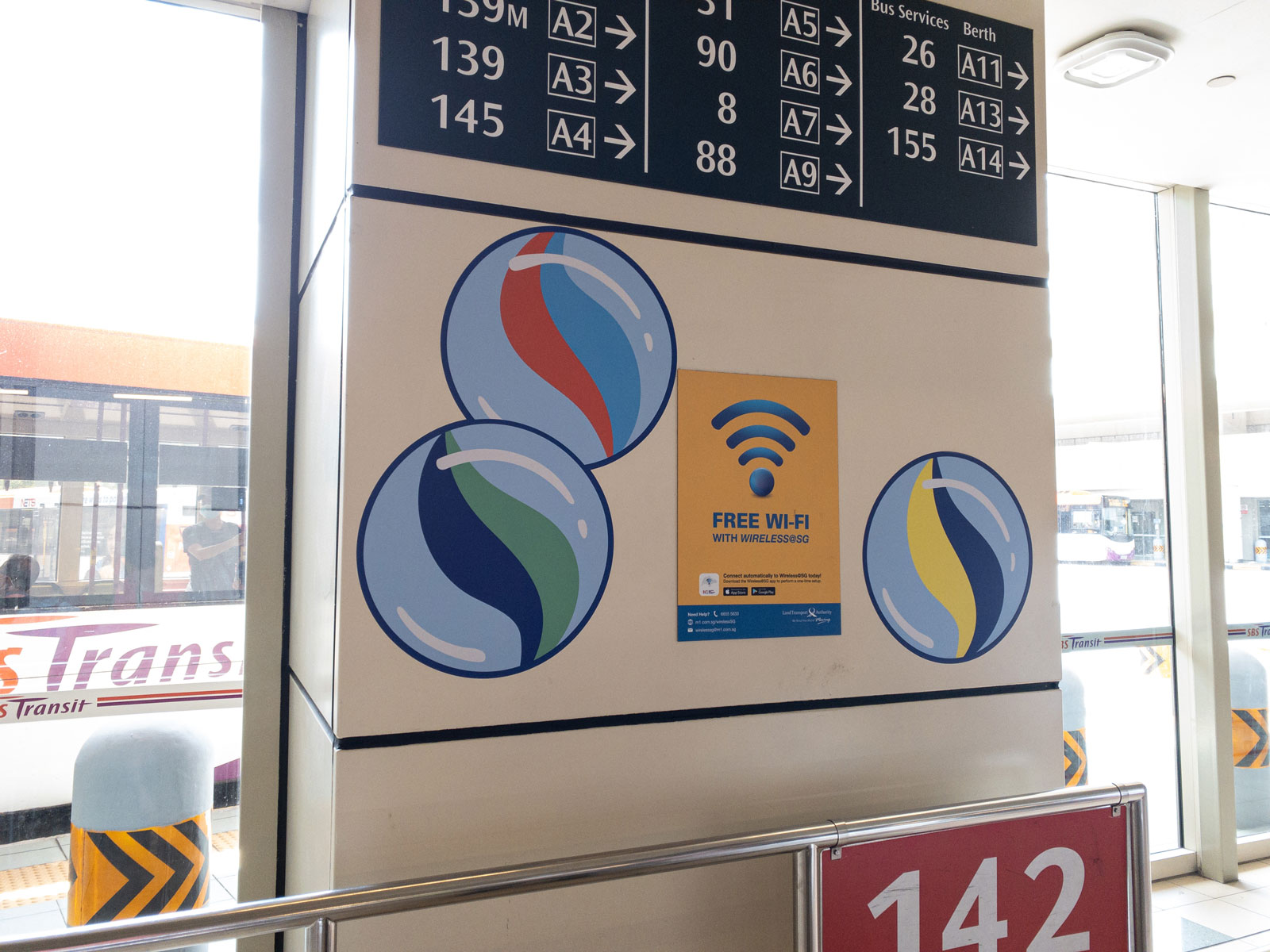 More commonly known as 'Goli', the game is played with players placing a marble in a circle drawn on the ground. The objective is to throw one's marble into the circle to displace an opponent's marbles.
The player gets to keep the marble that is pushed out of the circle. The game ends when there are no more marbles in the circle, and one of the players has collected the majority of the displaced marbles.
---
Berth B3-4: Green Fishnet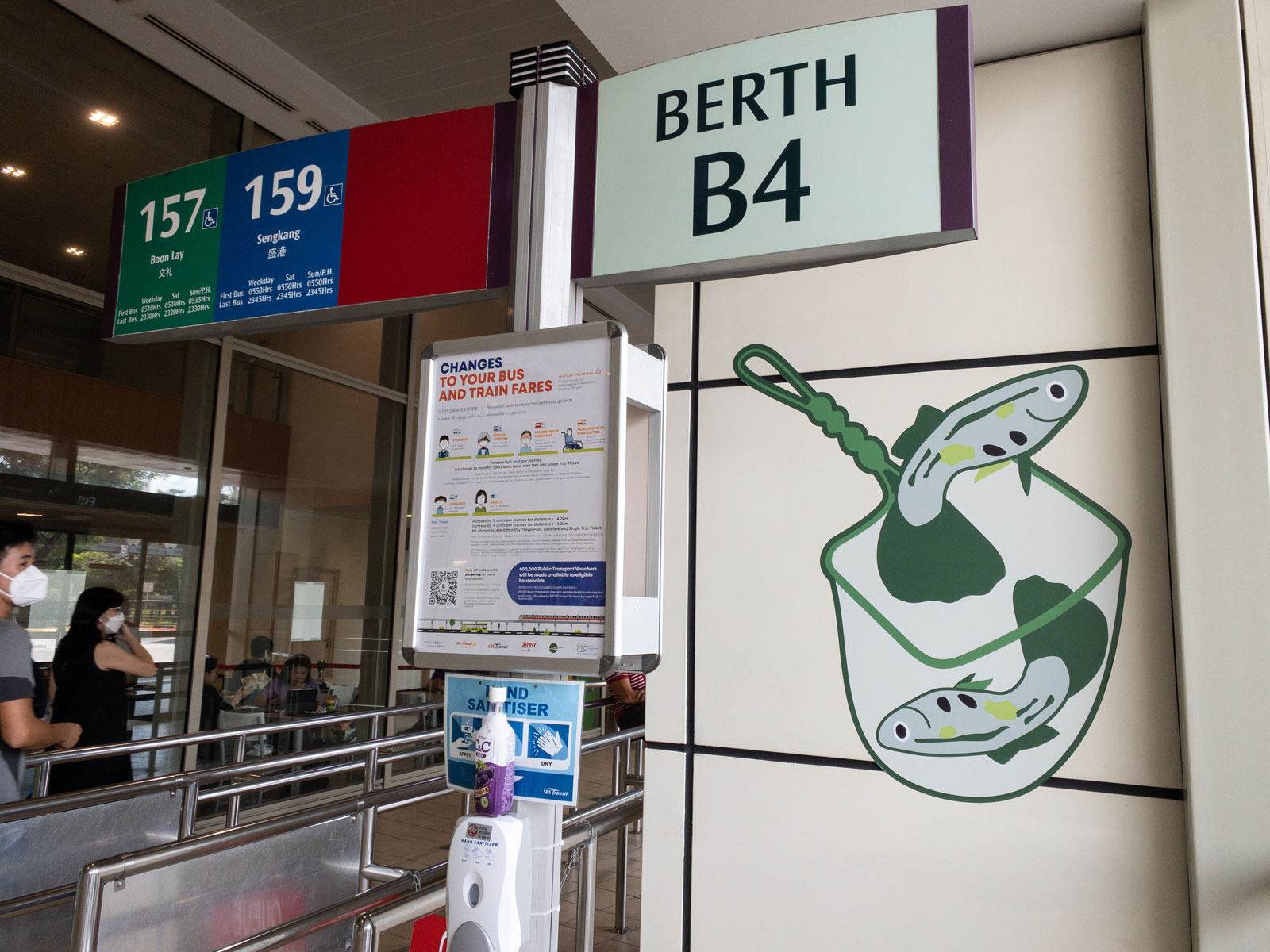 This activity is more commonly known as 'Longkang Fishing', and it is a popular hobby for children in the 1960s.
Armed with fishnets and glass/plastic containers, children would visit "longkangs" (drain in Malay) or natural streams, particularly after and during the rain to catch small fishes.
---
In the months to come, commuters can look forward to the wayfinding initiative at Chinatown Station.
This is a collaboration between Dementia Singapore and SBS Transit.
In Partnership with: