Wholesome activities and informative talks contributed to a rousing event with precious takeaways.
On the 21 and 22 September, we held our annual event in commemoration of World Alzheimer's Month. Organised in partnership with Ng Teng Fong General Hospital, where the event was held, the free two-day community health forum adopted the theme: Remember Me: Early diagnosis means I can live well for longer. This year's theme focused on the early diagnosis of dementia and how it can contribute to the greater well-being and improving the lives of persons with the condition.
"Through this event, ADA hopes to showcase our programmes, services, and other resources that may be helpful to persons with dementia and their caregivers," said Jason Foo, Chief Executive Officer of ADA. "We also hope to raise awareness and challenge the stigma that surrounds dementia, while highlighting the importance of early detection and diagnosis."
A New Breakthrough
This year's World Alzheimer's Month event was the first time it was held across two days since it started in 2013, and it saw a healthy turnout of approximately 650 attendees for the talks and 175 participants for the workshops and other activities. "To date, ADA has organised successful events like symposiums, carnivals, public forums and even an Amazing Race," said Karen Lim, Assistant Manager for Community Engagement. "For past editions of World Alzheimer's Month, we usually ran one-day events with two to four talks. This is our first attempt at planning an event that has workshops, activities, and booths running concurrently with a series of talks in two days."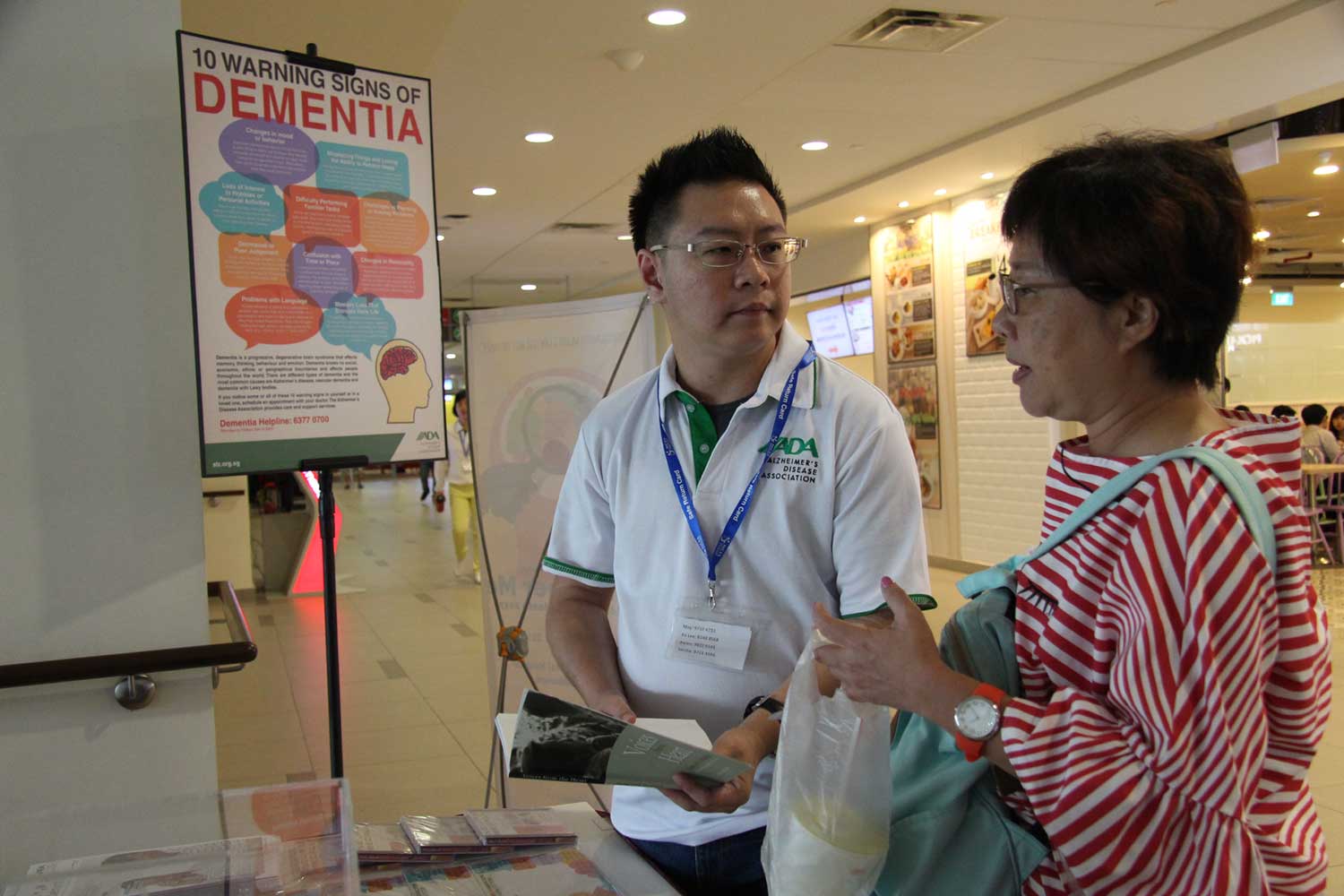 Indeed, with the limited resources stretched across two days, the success of the event was a remarkable feat for the organisers. "The challenge for us was applying our limited resources like materials and manpower to cover all areas and making sure all our partners, speakers, facilitators, and helpers received the required support and assistance," recalled Karen. Our hardworking volunteers ushered attendees for the talks, directed them into the auditorium for the sessions, and helped the elderly get their creative juices flowing by teaching them crafts with patience.
Something For Everyone
The series of informative talks opened with Dr Kelvin Koh of Jurong Community Hospital. He shed light on dementia with an overview of its definition and symptoms before Janet Bay, from Ng Teng Fong General Hospital, touched on the sequential checkpoints persons with dementia go through using helpful case studies. Throughout the event, participants learnt about simple modifications that can make a home more dementia-friendly and safe, including the resources available for caregivers in the community.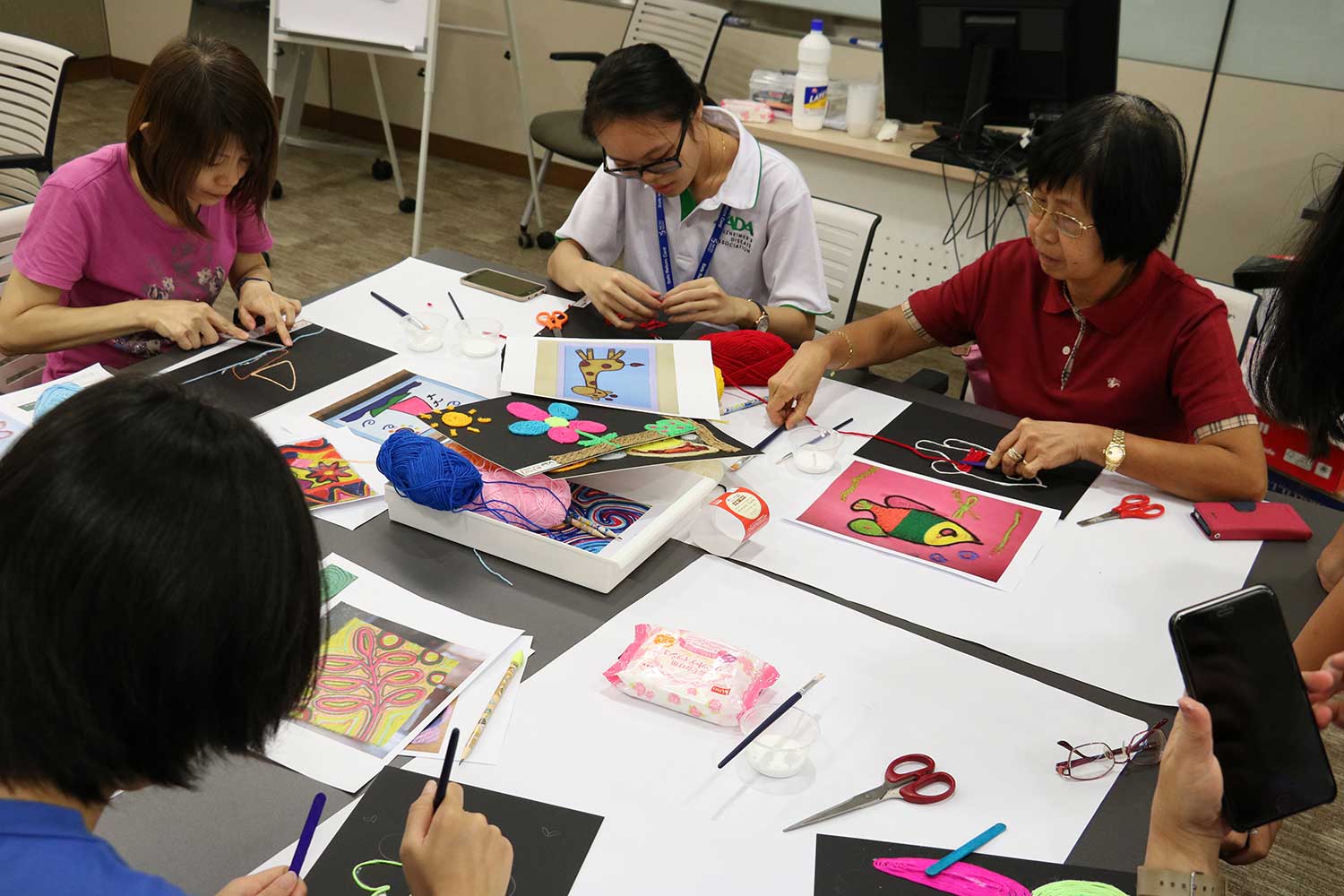 There were also fun and engaging workshops in between the talks that sparked interaction for the physically and mentally active. Craftwork with yarn and acrylic painting allowed participants to get hands-on and in touch with their artistic side, while a morning session of qigong helped get them all loosened up and refreshed.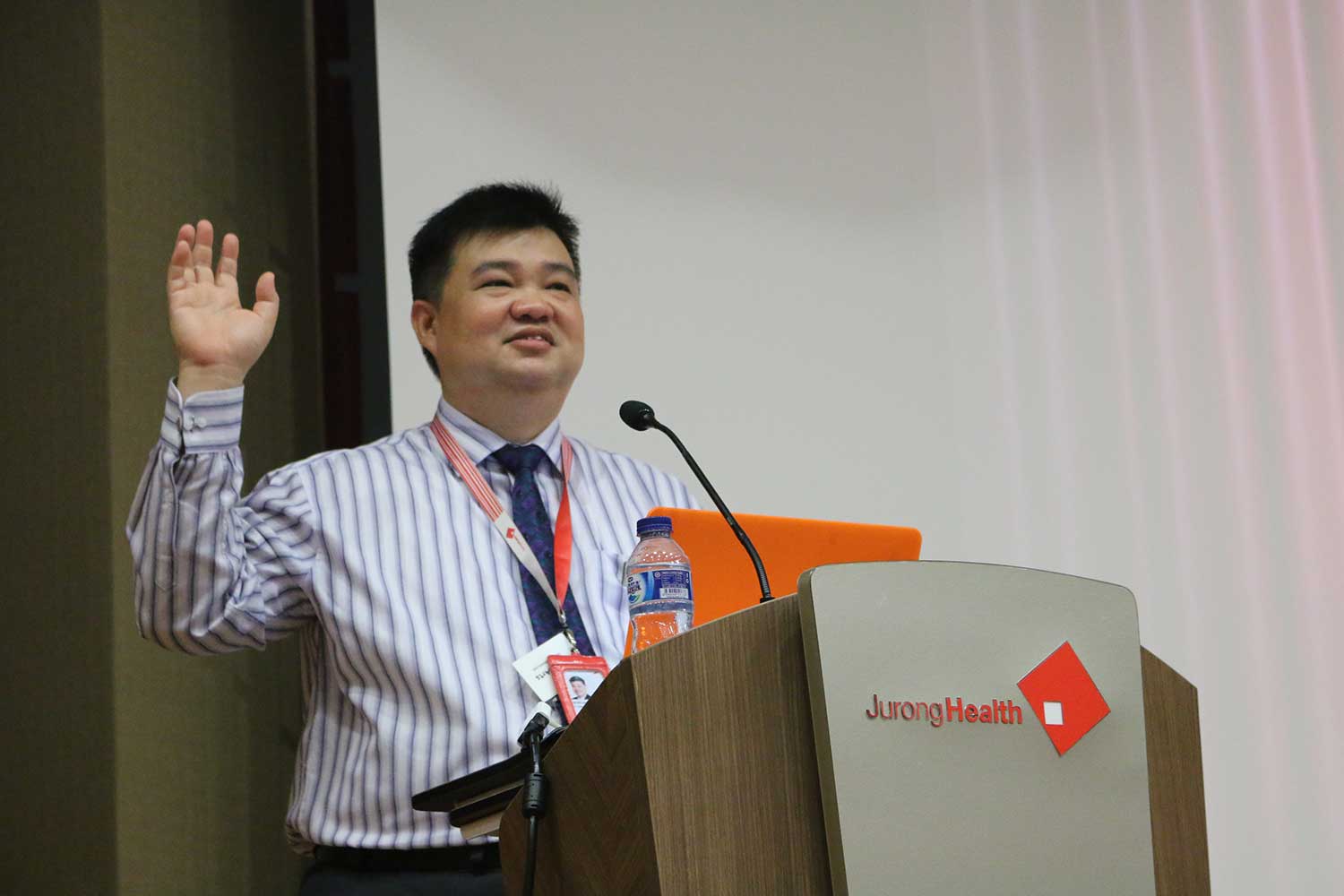 May, 64, chanced upon the event and was grateful she attended it. "The event is very good," she said. Her husband has been diagnosed with dementia, and May felt that the information she learned about dementia would come in handy when it comes to taking care of herself and becoming less of a burden to her loved ones. "I only have one son, and he is still very young," she said. "By learning more about Alzheimer's Disease, I can hopefully take care of myself more and trouble him less."
People like May are those the event hopes to reach out to, equipping them with the knowledge and information to go for early diagnosis to better understand and deal with the condition. "We are very grateful to Ng Teng Fong General Hospital and Jurong Community Hospital for supporting us and being our partner for this event. I would also like to thank the ADA staff and volunteers who helped make this event such a success," said Jason.