Alzheimer's Disease affects people of all races and languages. But at a Mandarin seminar on dementia on 14 July, the only language spoken was hope and courage. Co-organised with Lien Foundation and Shin Min Daily News, the event took place with a full attendance of 300 people at the SPH Auditorium.
Amongst the presentations and talks by guest speakers and experts, Ms Ng Jek Mui, a Senior Social Worker at ADA highlighted key learning points like recognising the core principles of the person-centred care (PCC) approach and shedding light on ADA's available resources to help caregivers support their loved ones with dementia.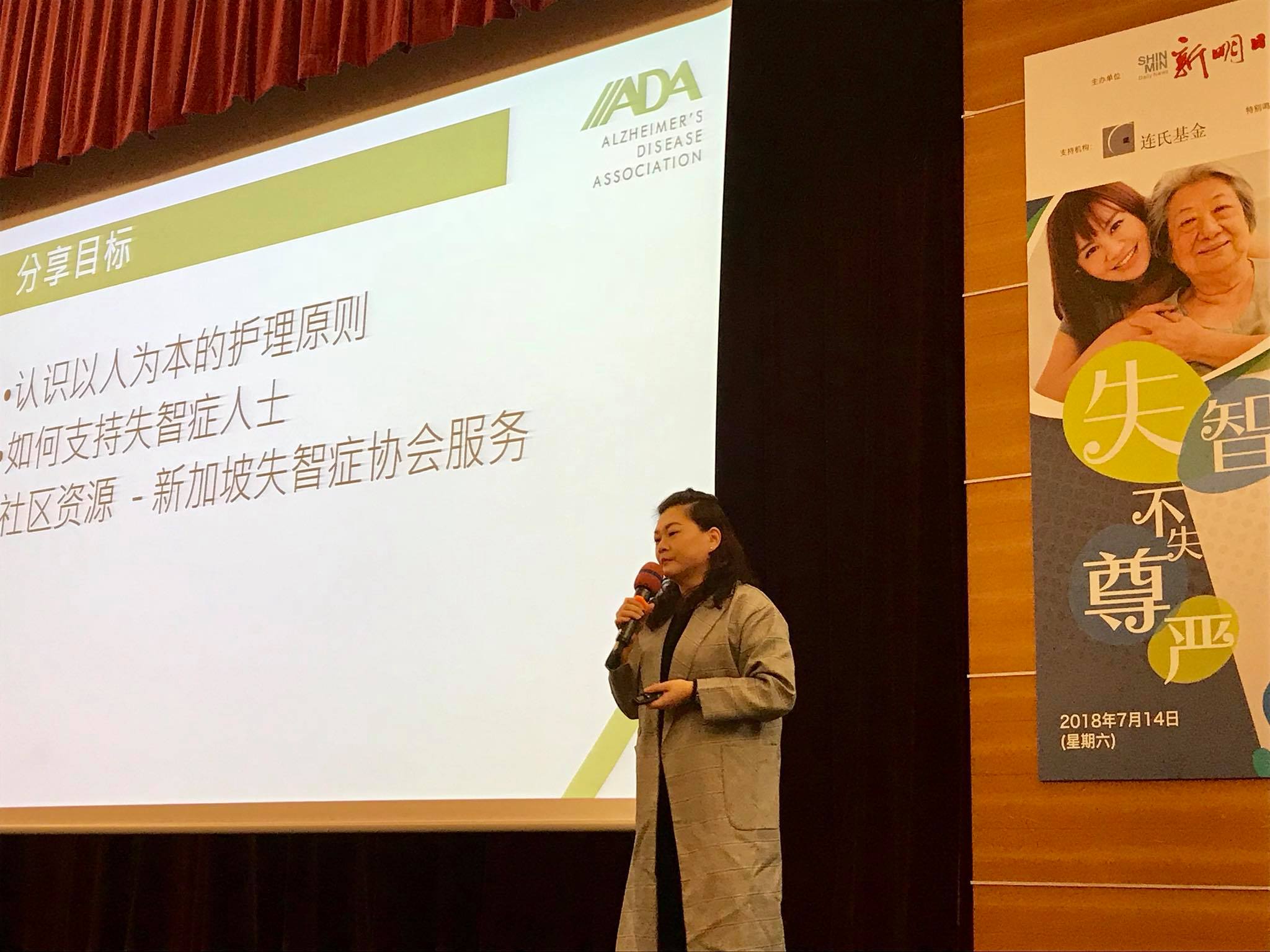 The session concluded with an interactive panel discussion led by Ms Anna Lim, a radio DJ.  It was encouraging to see the response from the participants and their keenness to equip themselves with knowledge on the subject as they boldly stood up and posed questions to the experts. Participants not only became more aware of how to keep the disease at bay, but also how to care for their loved ones who are battling with it daily.