In February 2019, ADA unveiled a brand-new look and feel of the New Horizon Centre (Bukit Batok), after undergoing a three-month renovation period in its efforts to beautify and streamline facilities for our clients.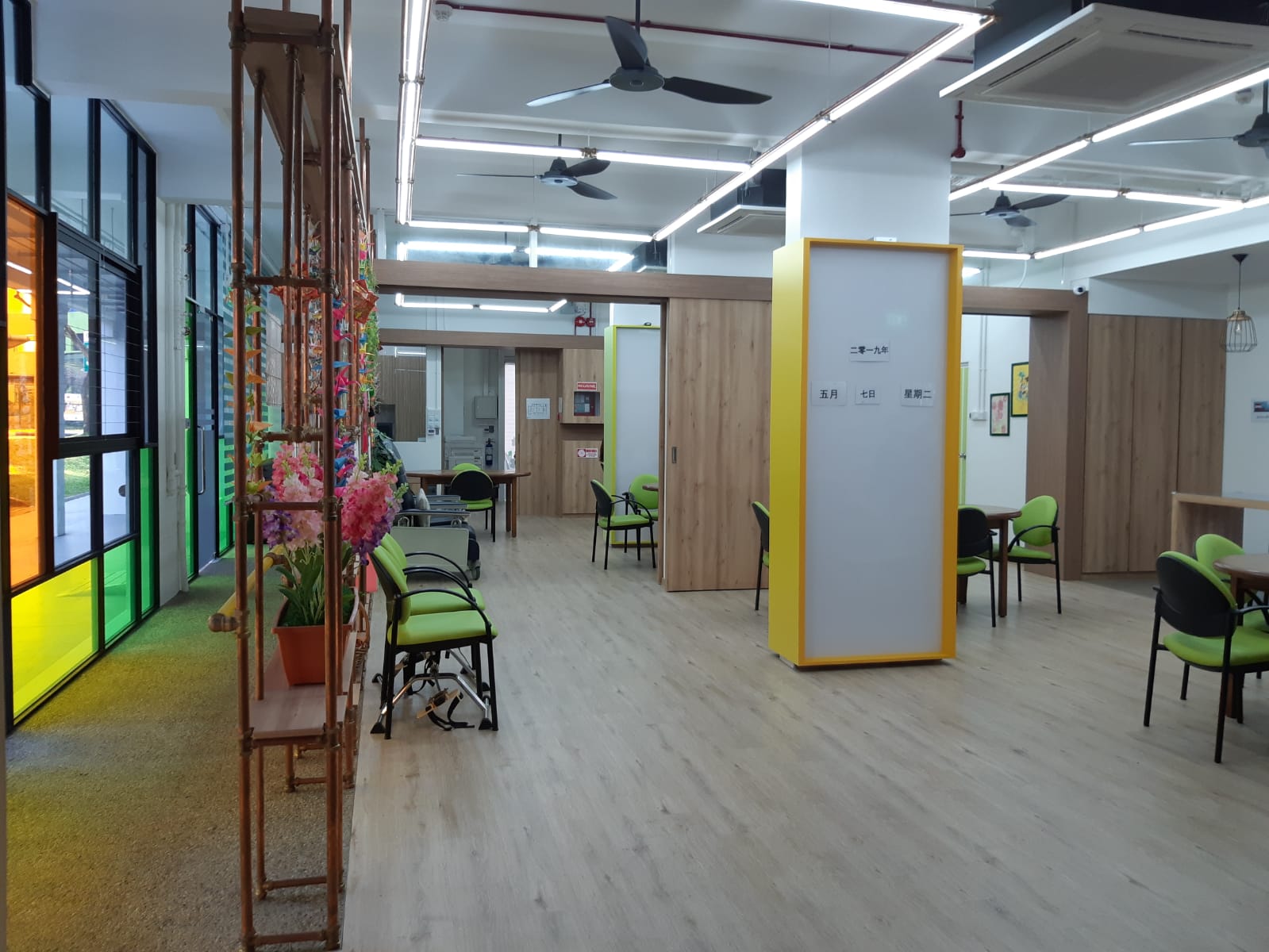 Facilities were revamped and added to help clients in day-to-day activities, such as a brand-new exercise-cum-walking path, plus an increase in the number of brightly-coloured safety handrails.
Other key features of the renovated space include larger, coloured glass-paneled windows, allowing more light to stream through into the common living areas. The brighter interiors also help to bring a modern and lively atmosphere to the residents, as studies show that ambience and colourful façades can help clients achieve better, calmer moods.
New Horizon Centre (Bukit Batok) Manager Mary Lim shared that residents around the area have been curious about the new coloured glass façade. "It is very positive to have people popping by to ask about the centre and the services we provide. With this new visual connectivity, it fosters community engagement, thus encouraging a dementia inclusive society. A centre with a friendly presence in the neighbourhood is certainly one of the steps we can take to reduce the stigma on dementia and accept persons with dementia," she added. In fact, since the completion, the centre has been receiving several festive decorations and origami cranes from the residents themselves!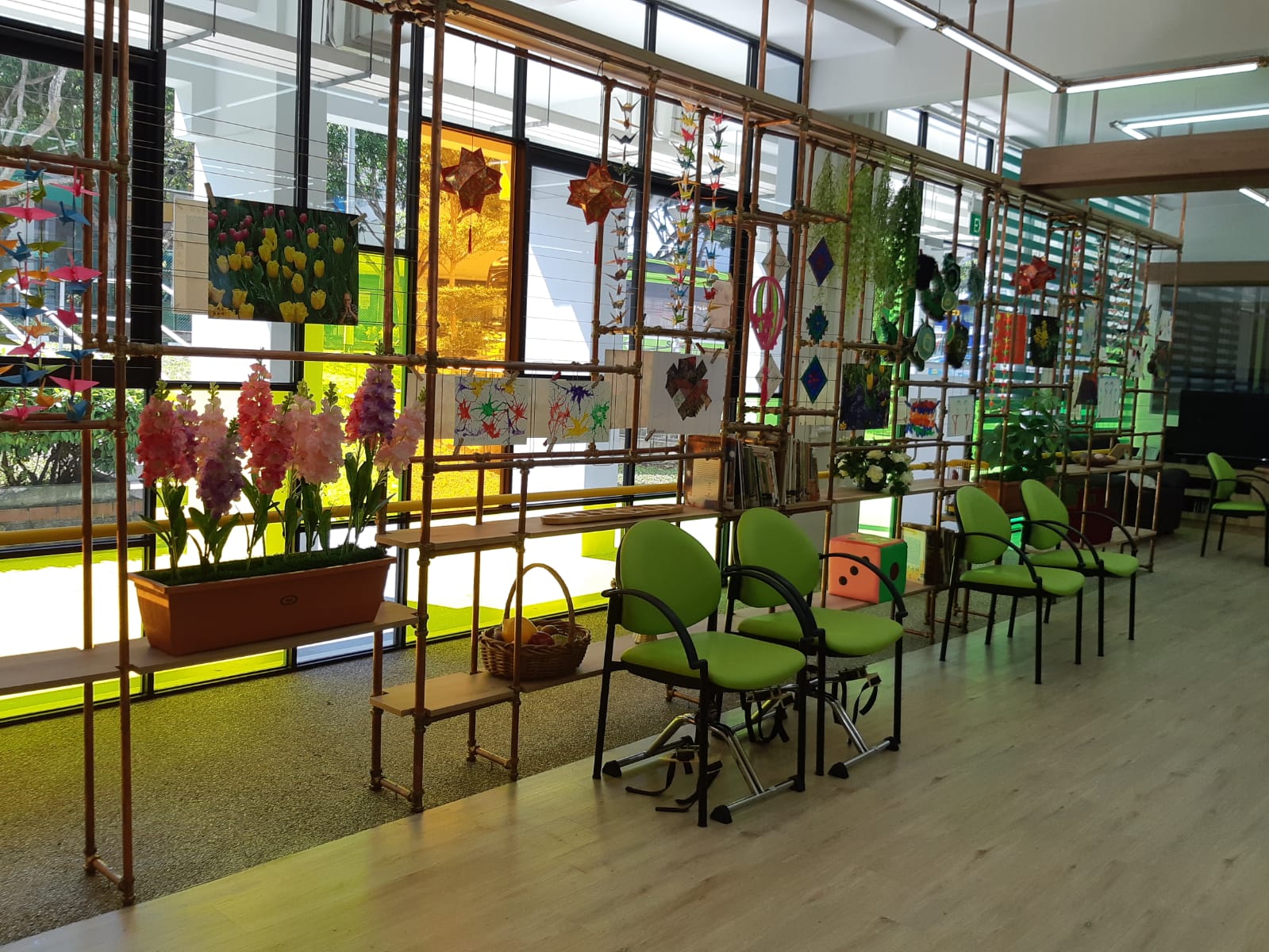 The centre has also created the new contemporary Origami Wall. Activities surrounding the art of origami can be used to harness client and community engagement, such as through collaborations with nearby schools, residents and GROs. The centre is also looking to conduct origami workshops with the clients based on exciting themes throughout the year, such as during festive periods.
New partition doors have also been created around the common areas of the centre. These partitions allow the care staff to run concurrent programmes for clients without disrupting other groups, thus increasing the number of choices of activities and the efficiency of running the programmes within semi-open yet uninterrupted spaces. Such programmes that the New Horizon Centre (Bukit Batok) runs include occupational therapy, reminiscence therapy, and leisure activities and games.
"The daycare centre is refreshingly modern and I like how it still incorporates a touch of the past for clients to reminisce about. I do hope with this revamp, it will bring respite to our persons with dementia and their caregivers," says Mr Paul Heng, a member of the ADA Management Committee.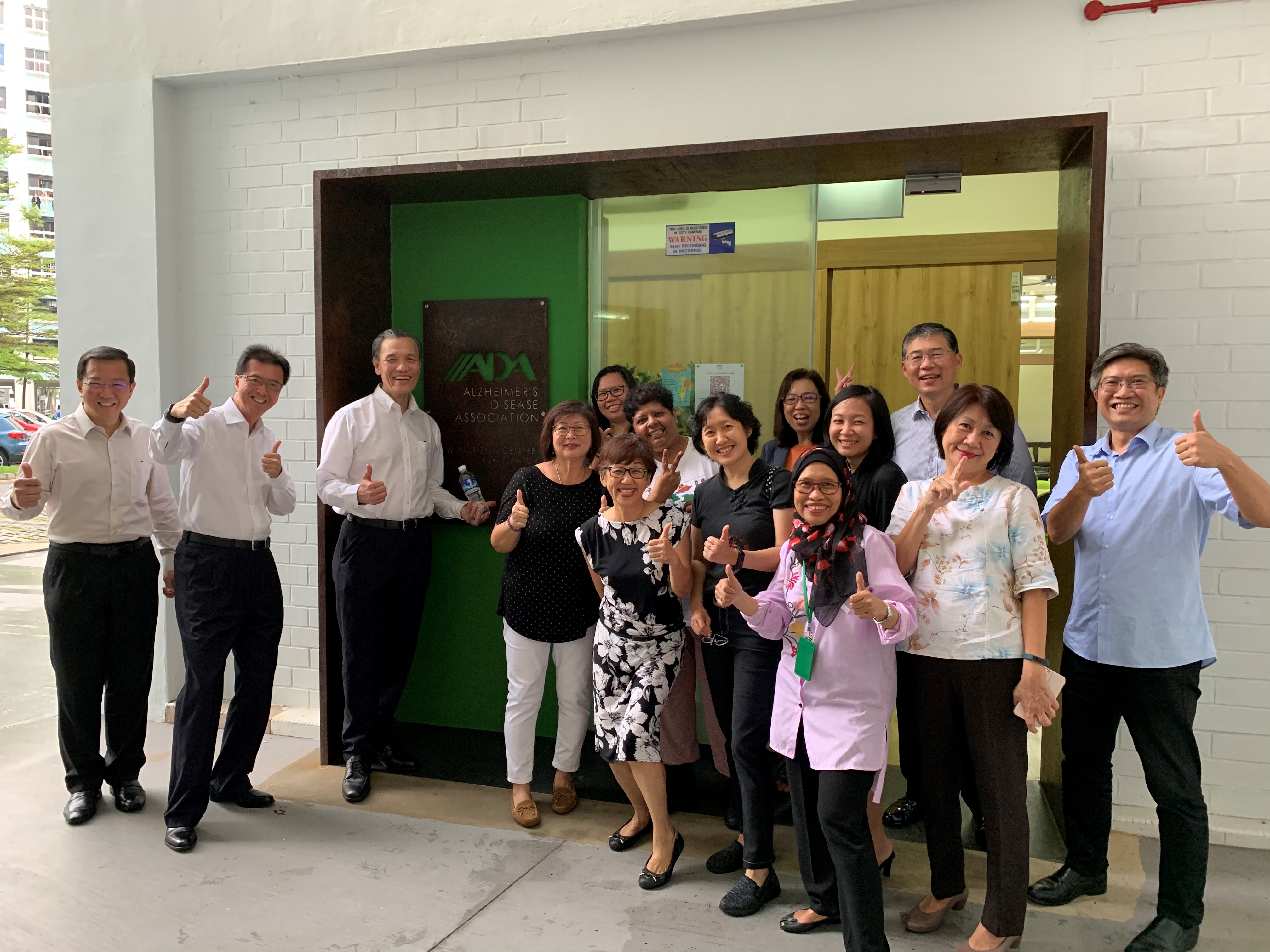 The New Horizon Centre (Bukit Batok) is located at Blk 511 Bukit Batok St 52, #01-211 Singapore 650511