Even donning the hat of a full-time caregiver to her special-needs son for the past 10 years couldn't have prepared Maggie Lee for her husband's diagnosis of young onset dementia in January 2015. Only 49 years old at the time, the progressive nature of dementia saw Gan Beng Hui eventually having to stop work in 2018.
Now playing the dual roles of being the family's sole caregiver and breadwinner, Maggie inevitably found herself overwhelmed. But she didn't let this stop her, and she got in touch with Alzheimer's Disease Association (ADA) and actively sought help to turn her arduous caregiving journey around.
Since then, Beng Hui has enrolled to New Horizon Centre (Toa Payoh), one of ADA's daycare centres, where he engages in meaningful activities. In addition, ADA has extended part-time employment opportunities for Maggie at Family of Wisdom (Tiong Bahru), helping her supplement the family's income while she juggles her caregiving responsibility. Over the course of her work, Maggie has also been equipped with useful skills and knowledge in order to better care for those with dementia.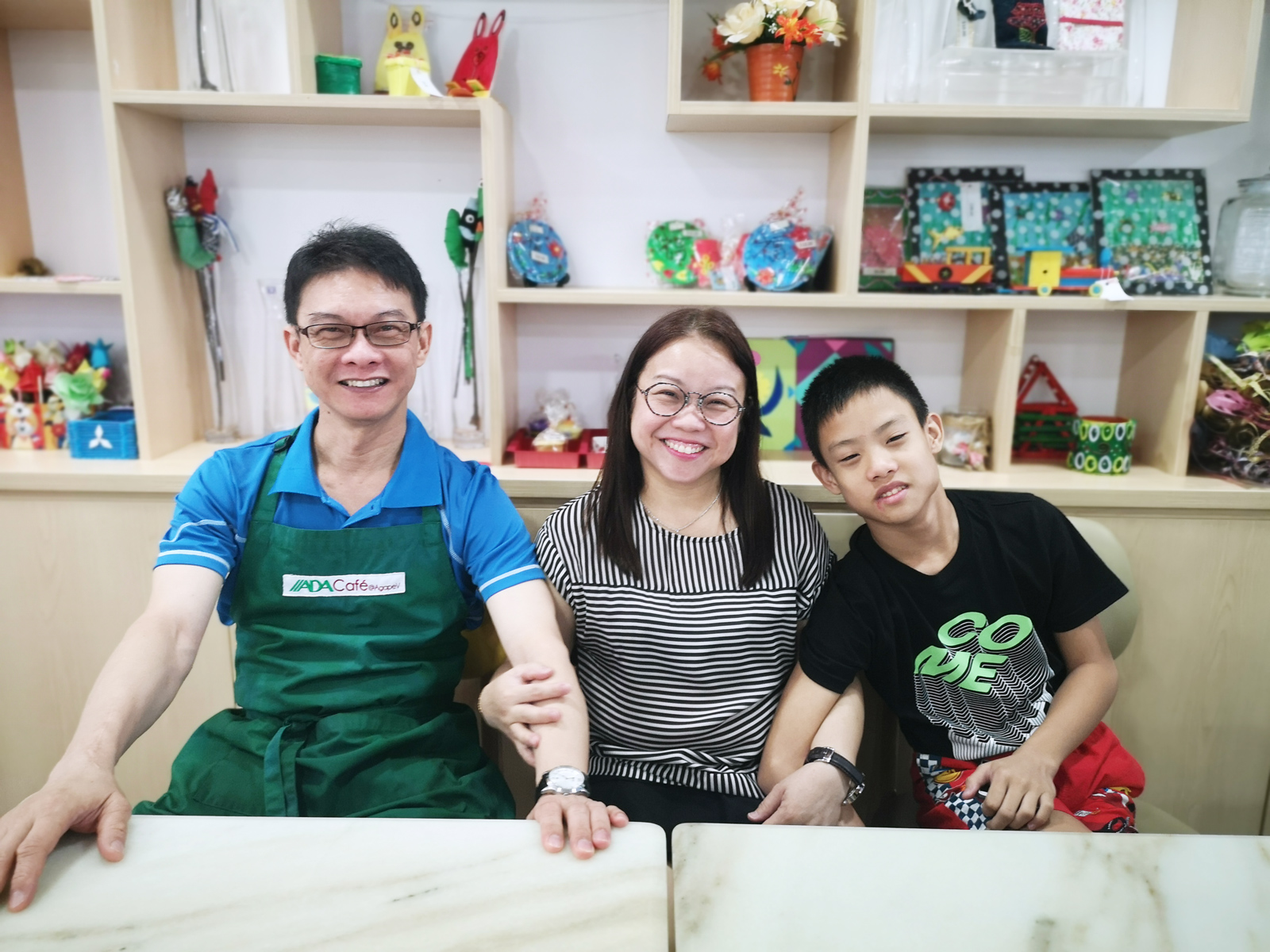 Following Beng Hui's dementia diagnosis in 2015, Maggie's family has become more bonded than before. She sees the importance of involving persons with dementia in activities, instead of isolating them. "Despite dementia, your loved ones can still lead a meaningful life," she emphasises.
Like many of us, persons with dementia and their families carry hope for better days ahead.
Gift a boost of encouragement to families like Maggie and Beng Hui as they continue to live life to the fullest and thrive in spite of their challenges. No donation is too small, your contribution will go towards providing essential care and support. Make a difference now at Giving.sg!