The decision to care for your loved one at home or enroll them in a nursing home can be a difficult one to make. Here's some key things you might want to consider.
While those with mild dementia are perfectly capable of living independent lives, the support they need from their caregivers will increase as the condition progresses. You might find yourself at a crossroads on how to help your loved one when they aren't physically able to care for themselves, a choice that often comes down to home care or enrolling into a nursing home. There is no single option that is better; it comes down to what fits your loved ones' and your family's needs better. To make a more informed decision, it is important to understand the benefits and drawbacks of both options.
Home Care
Caring for your loved one in your home is often less disruptive for those with dementia, and can be the first choice for many families. The biggest advantage of home care is being able to spend more time giving your loved one personalised care, and enables the person with dementia to remain independent for longer if you take steps to allow them to do simple tasks themselves. It is also the cheaper option most of the time.
On the flipside, home care can place a greater burden on the caregiver, and may not be as secure as medical care facilities which have staff on duty even during the night.
Thankfully, there exist many services that caregivers can opt for if you choose to care for the person with dementia at home.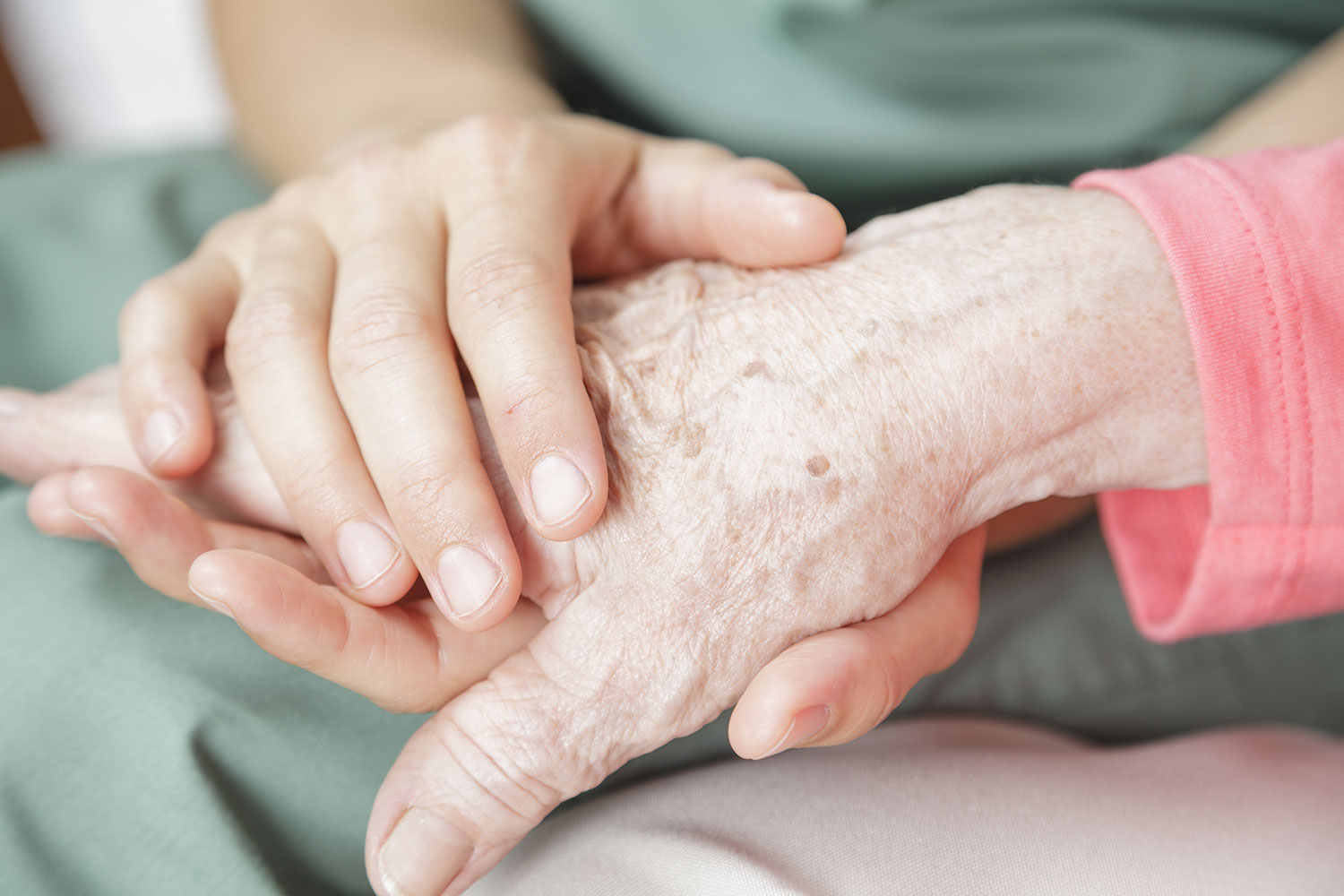 Help For Home Care
Dementia Daycare Centres provide care for persons with dementia during the day. Persons with dementia will enjoy engaging and stimulating activities and exercises, and many daycare centres also provide family members with extra support to enable them to continue caring for the person with dementia at home.
Caregivers who need a listening ear can dial one of the caregiver helpline services in Singapore, who can attend to your concerns and assist you in managing any other crisis situation at home.
Nursing, medical, and other types of help services can also help to ease some of the burden from the caregiver. If needed, you can choose to get nurses to provide care such as wound dressings, blood pressure monitoring, as well as basic caregiving without your loved one having to leave the house. Some doctors also provide home visit services, so you're able to get medical consultation and treatment from your home, while other services such as meal delivery, laundry, and housekeeping services can help make home caregiving more manageable.
Some community hospitals and nursing homes provide respite services for caregivers who need to take a break from their caregiving tasks. Available for short stays of seven days to longer periods like 30 days per year, these short-term care options are helpful for families who need some help temporarily, for example when your Foreign Domestic Worker goes on home leave.
Nursing Home
Nursing homes are long-term residential care facilities that you might consider if your loved one requires intensive full-time care and assistance that you are physically unable to provide. Typically staffed with a variety of medical professionals who can care for your loved ones around the clock, those with other chronic illnesses will have the care they need on hand in a nursing home. It is also the more secure option for those who are prone to wondering.
However, nursing homes do tend to take away from the person with dementia's independence. Most of their needs will be attended to. Nursing homes can also be an unfamiliar environment for your loved one, who might ask to go home multiple times. This option can also be more expensive, although various government subsidies exist for those in need.
The decision between a nursing home and home care is a difficult one, and it is important to consider what you want, as well as if you are able to handle the challenges of home care. Remember, neither answer is correct nor wrong. It comes down to if you are able to give your loved one the intensive care that is needed at home, or if they will be better cared for with full-time, professionally trained staff.