As 2020 draws to a close, ADA prepares for dementia care in the 'New Normal' with three new programmes.
As we bid farewell to 2020 and look to the future, delivering dementia care will involve much more creativity and adaptability when it comes to looking at tapping on a new mix of virtual and in-person platforms.
Here's a look at three new initiatives that ADA has launched recently to ensure that it is ready to meet new challenges and needs in dementia care, from dementia knowledge-sharing to fun interest-based activities for caregivers.
Keeping dementia knowledge accessible
Ensuring that dementia knowledge and tips remain accessible remotely is key, as webinars and livestream events prove to be helpful platforms amidst the COVID-19 restrictions.
With a pause on physical gatherings and events, ADA and its community partners, who are part of the inclusive Dementia-Friendly Communities initiative, pivoted its regular in-person talks and activities and launched a free monthly webinar series for persons with dementia and their caregivers.
With the first session launched in September 2020, the inclusive Dementia-Friendly Communities (iDFC) Webinar Series covers practical care topics from communication to self-care tips. The webinars also ensure continued community outreach to residents in the community, persons with dementia and their caregivers to raise awareness on dementia-related skills and knowledge.
From September to December, the monthly webinars draw an average of 90 participants online, with about 40% of them being carers or persons living with dementia themselves.
Feedback on the session has been positive. From the first session titled "How to Speak to Someone with Dementia" on 22 September, participants discussed the importance of non-verbal cues when caring for loved ones with dementia. They also affirmed that there is no right or wrong when interacting with a person with dementia, as behaviours and symptoms of each person living with dementia can be unique.
At another session, a participant highlighted the importance of celebrating the remaining abilities of the person with dementia and not emphasising the ones lost, sharing: "When I strive to see my mother as a person beyond dementia, I know how to validate her feelings in supporting her to do what is important to her".
The iDFC is a coalition of 10 social service agencies, including ADA, as well as healthcare and intermediate-long term care organisations from the Ang Mo Kio, Toa Payoh- Bishan Sub-Zonal Partners' Network.
The monthly webinars will be held up till June 2021, after which there are plans to invite participants from this webinar series for weekly group social walks conducted by the partners.
Ms Clarice Woon, Deputy Director for Community Health, Division for Central Health at Tan Tock Seng Hospital, one of the partners, said that tapping this initiative seeks to use the Partners' Network "as a common platform to nurture coalitions" to "support inclusiveness and knowledge" and "enable local communities to uphold people with dementia (to continue) to live (well) within the community".
Self-care and support for caregivers
In these times of crisis, it is even more important for caregivers to be supported in terms of their needs and well-being.
With this intent, ADA has bolstered its support to caregivers with a new programme, Caregivers Support Network, which aims to promote self-care and foster interaction among caregivers through interest-based activities.
Conducted by our regular volunteer and professional musician, Donnie Chan, caregivers can opt for bi-weekly sessions from themed musical performances or picking up basic Cantonese, and even learning how to play the guitar. Currently, all sessions are conducted online.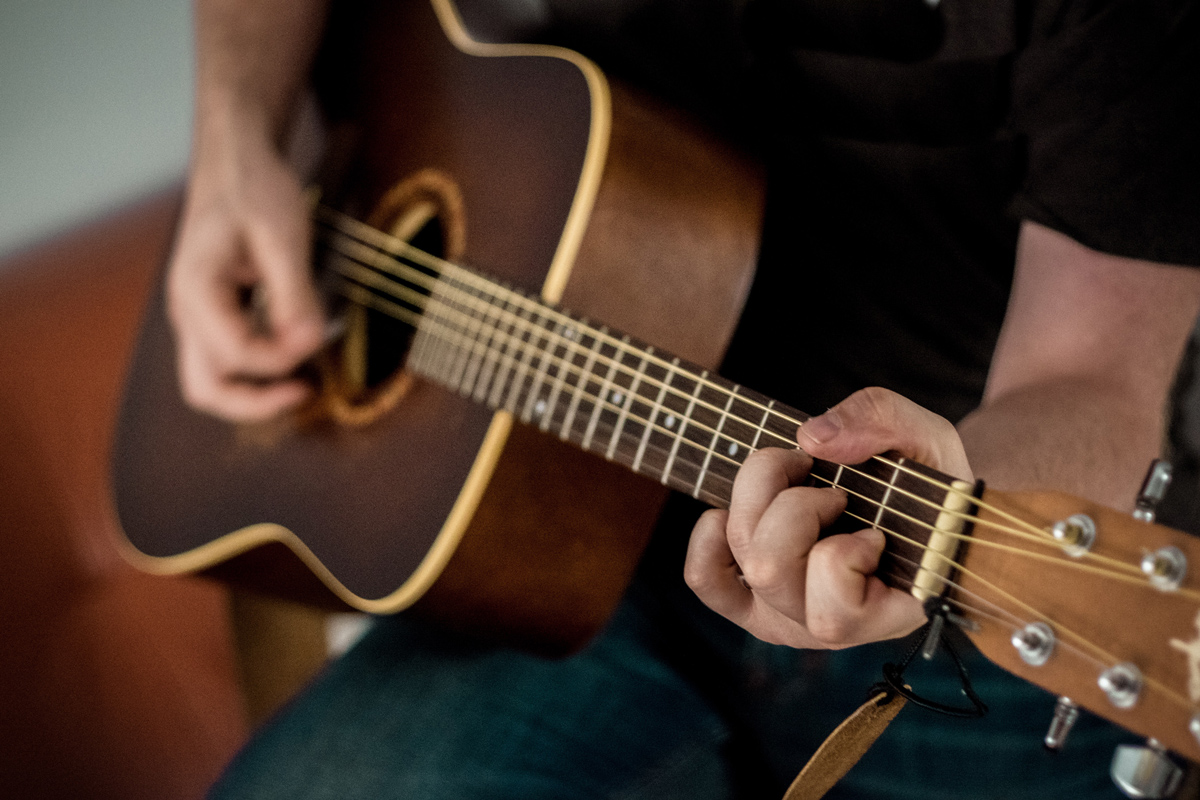 To better equip caregivers and those interacting with persons with dementia, ADA has strengthened its line-up of dementia training programmes with a new course titled Facilitate Meaningful Interaction with Persons with Dementia.
"We hope learners will develop empathy, patience and active listening skills when interacting with persons with dementia and be able to apply effective communication strategies," said Ms Koh Hwan Jing, Head of Academy at ADA.
Visual cues such as objects and pictures of places can be helpful tools in stimulating the memories of persons with dementia and help them to stay focused for a meaningful conversation, she explains.
The full-day course brings learners through a basic understanding of dementia and equips them with effective communications strategies in engaging persons with dementia, with the aid of practical real-life scenarios.
"Limited abilities and difficulties in the area of language is a common symptom for persons with dementia. When words are lost and self-expression becomes difficult, it is important for people around them to change and adapt their way of communication with the person with dementia to maintain their dignity and self-esteem," said Ms Koh.