Journey through 30 days of non-stop action and activities as ADA marked the month of September in a fully virtual awareness campaign.
Physically distanced and in our homes, the dementia community in Singapore and around the world commemorated the first virtual World Alzheimer's Month (WAM) in September with overwhelming support and engagement for the lineup of fringe activities and events.
Notable were the strong virtual participation across all events, high engagement on ADA's social media platforms (with popular platforms like Facebook averaging 3,660 post views daily), and the raising of more than $59,000 in donations.
Our inaugural national steps challenge, ADA Walk2Remember, went virtual this year, thanks to the strong support of our corporate partner Cerecin. From 1 to 21 September, the virtual steps challenge drew a total of 3,400 participants and a jaw-dropping steps count of 380,232,900.
Our colouring contest, ADA Colourful Memories, was well-received among all our clients from New Horizon Centres and Family of Wisdom centres, attracting over 60 submissions and recognising 30 prize winners.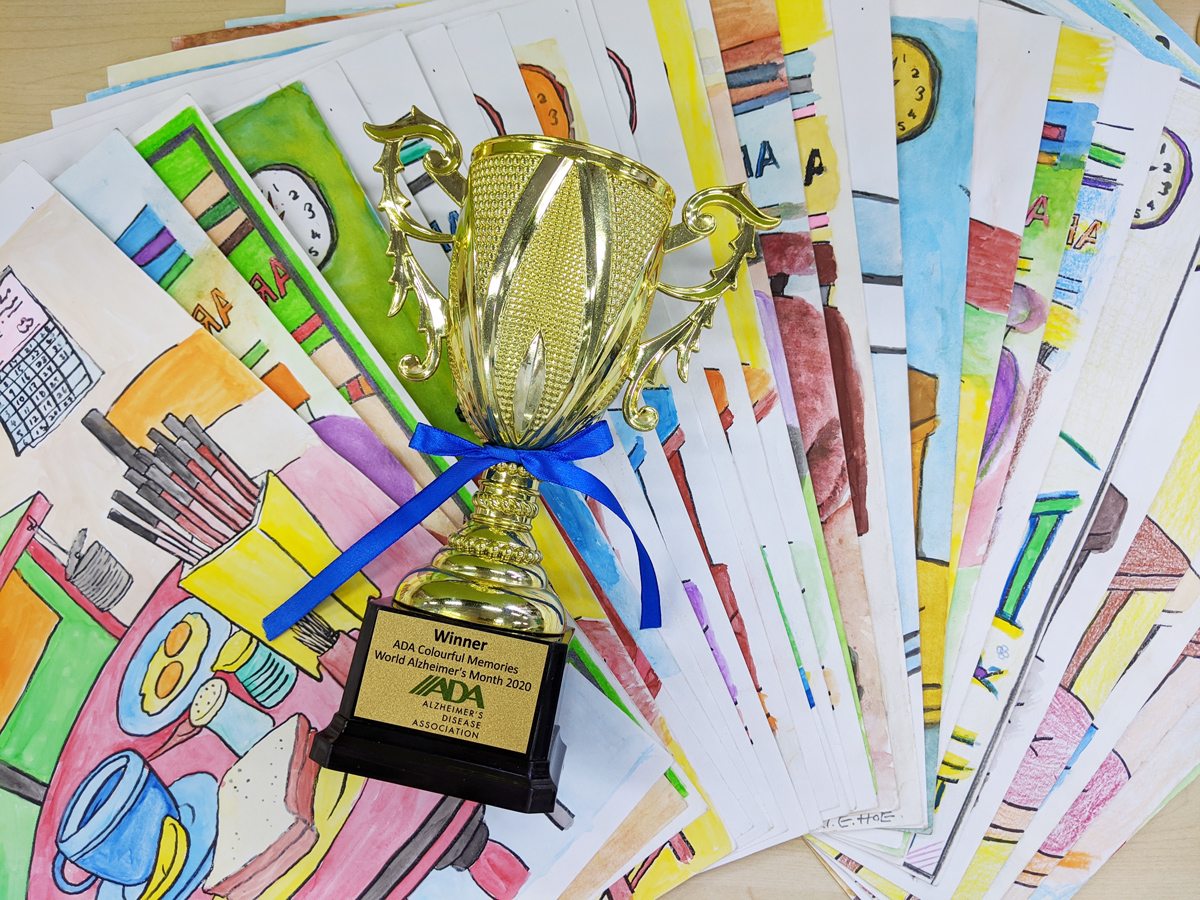 A special edition of ADA's Caregiver Essentials webinar series, featuring dementia self-advocate Anjang Rosli, was held on 19 September 2020, garnering a healthy turnout of over 200 participants virtually. The hour-long webinar was also simultaneously livestreamed on ADA's Facebook page, reaching an audience of 2,057 people.
Another popular activity was the virtual Video Marathon, which engaged the community through one dementia-related video for each day of September.
But the largest buzz was reserved for World Alzheimer's Day on 21 September, where ADA unveiled a commemorative community project, ADA Build with Us 2020 – Presented by Musim Mas, in Kebun Baru during a virtual livestream event on Facebook and YouTube. In an hour-long event watched over 1,250 times on Facebook, the event featured a fireside discussion between Mr Henry Kwek, Member of Parliament of Kebun Baru, ADA CEO Mr Jason Foo, Mr Francis Leong, Vice Chairman of Kebun Baru Active Ageing Committee, and Ms Emily Ong, a person living with young onset dementia and dementia self-advocate.
The full-colour mural spanning 2.6m by 1.6m, made entirely of LEGO pieces, was put together remotely by various stakeholders of the dementia community, signifying the coming together of all aspects of the community in support of our dementia friends.
Want to relive WAM 2020? Here's a look at the faces and numbers that made this year's commemorative efforts an extremely special and impactful one for us!