Meet Mr R.S. Chandraajothi (Affectionately known as Jothi), who supervises two Dementia Singapore daycare centres, and oversees 30 care staff. Not many would know that he was also the main caregiver to his mother with dementia for 10 years, which allowed him to empathise with families impacted by the condition. He is also a mentor to care staff, as they learn to provide the best care to the clients.
"I joined Dementia Singapore (formerly known as Alzheimer's Disease Association) in 2017 and have been in the mental health industry for 15 years now. It was not planned as I was formerly with the Singapore Armed Forces, as a Regimental Sergeant Major in my prime. Yet, in retrospect, things did fall into place, and I found true meaning in working with the dementia community.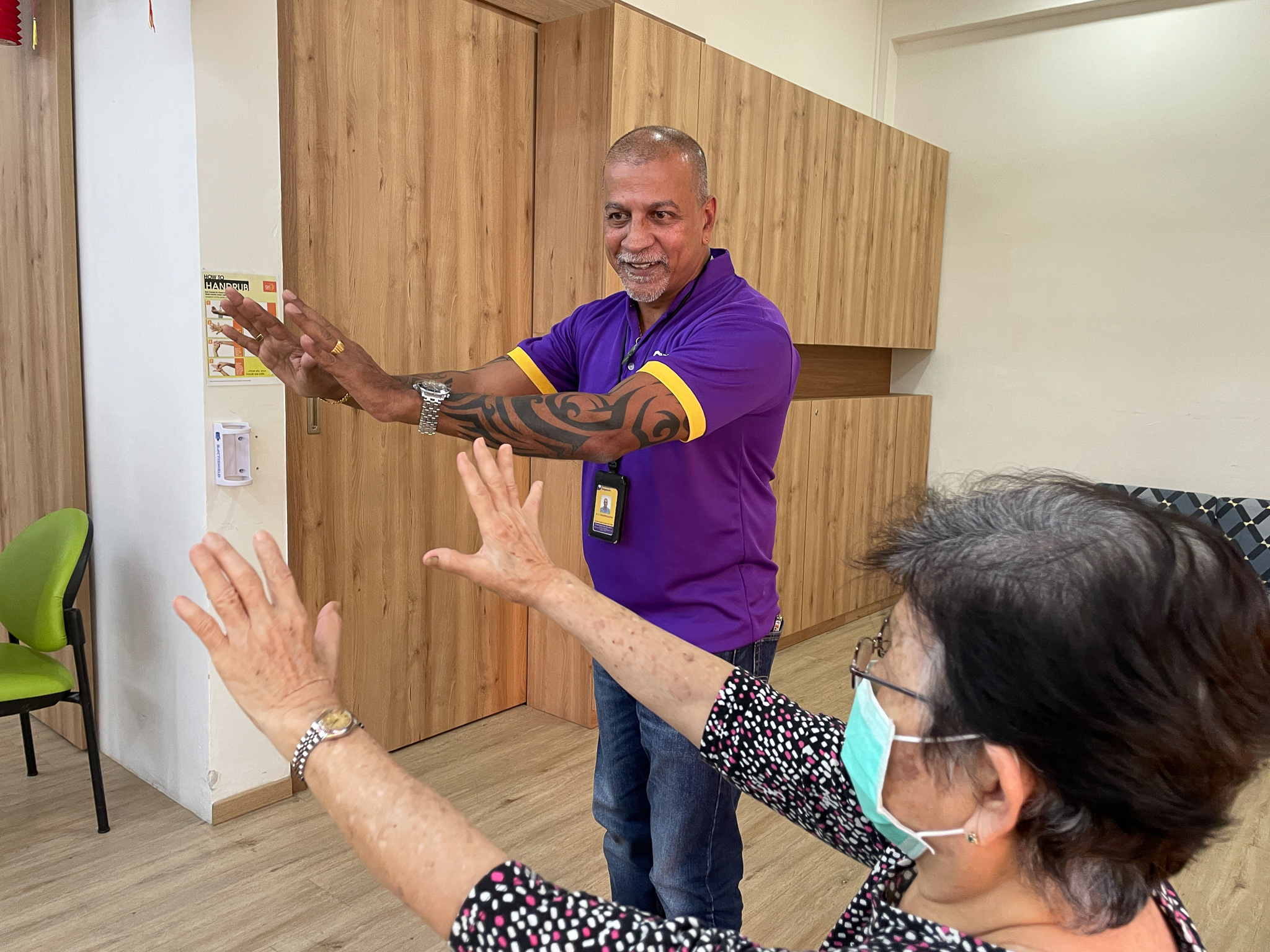 "During my time at Dementia Singapore, I was also looking after my mother, who was diagnosed with dementia in 2012. I witnessed the entire spectrum of this condition. Needless to say, the training and experience that I have acquired in the dementia care setting helped my family and I to provide better care for her. The final stage of her life in April 2022 was the toughest for all of us, but it gives me solace that the whole family, including my siblings, were with her as she passed on peacefully in my arms.
"Having to live through this entire caregiving experience has also allowed me to empathise with families who face challenges in caring for their loved ones. I always remind them that this journey need not be a lonely one; they can always reach out to us for support.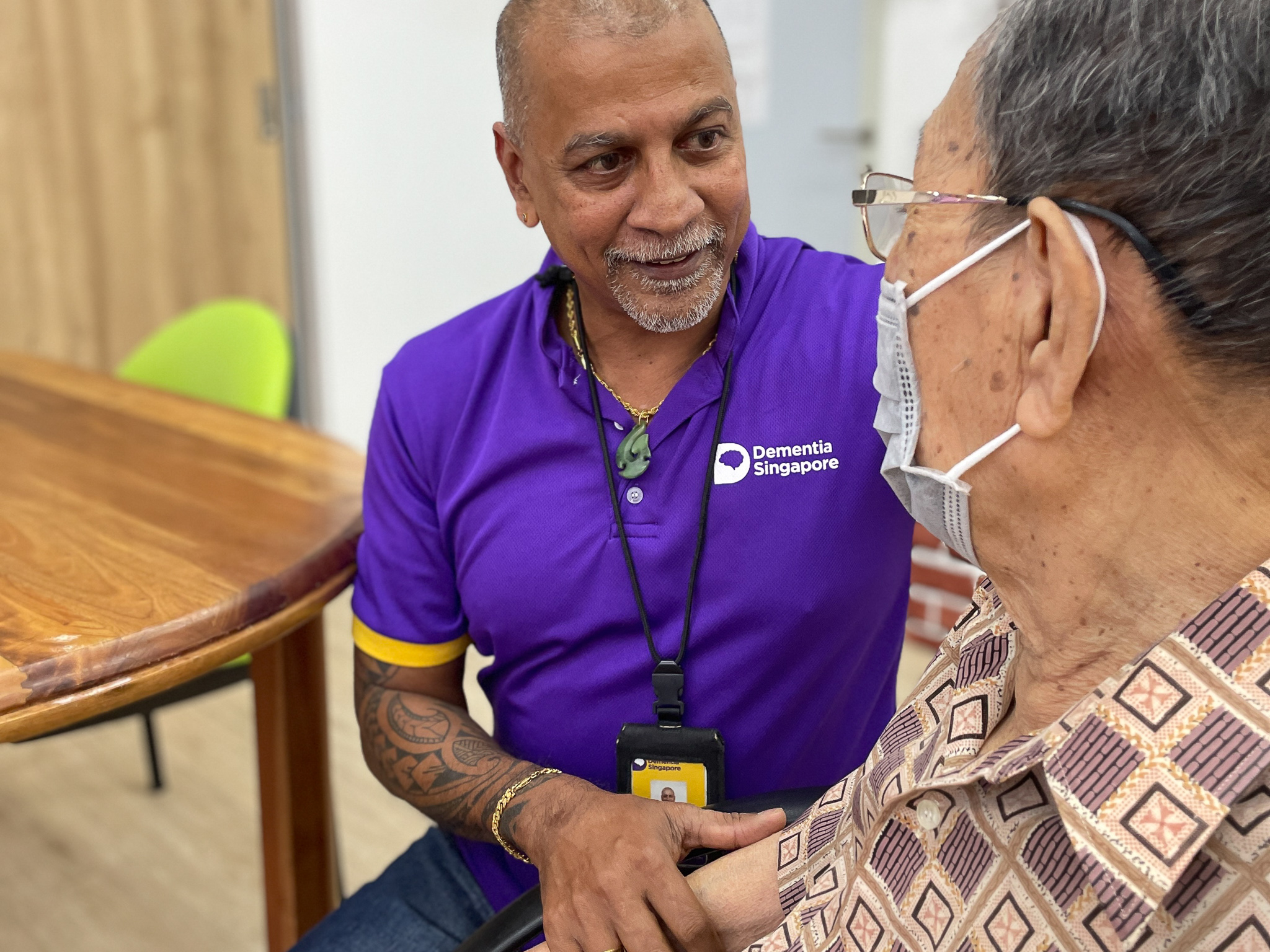 "What spurs me on every day is witnessing the smiles on my clients' faces and the team whom I work with. It gives me great satisfaction when I hear compliments about my staff and how they go out of their way to bring comfort and happiness to the clients. I believe in leading by example, and I will always strive to guide through actions."
Find out more about our daycare centres here.
With your support, we can do more! Donate to Dementia Singapore today so that we can continue to impact the lives of those living with dementia.