The Lunar New Year gets therapeutic (and auspicious) with handmade red packet lanterns.
With the Chinese New Year festivities upon us, red may just be the warmest colour. It is the time to enjoy the warmth of kinship and good company, tell stories passed down for generations, and of course, indulge in copious amounts of our favourite Chinese New Year grub. For our loved ones with dementia, it presents the perfect opportunity to get hands on. Craftwork is a meaningful and engaging activity that gives them a sense of accomplishment while expressing themselves non-verbally. The festive period calls for handmade décor and ornaments, and this is when their creativity comes in handy.
A 2015 study published in medical journal Neurology revealed that dementia-related problems like memory problems may be staved off with socialisation and participating in arts and craft during middle and old age. Participants who engaged in arts and craft were found to be 75 percent less likely to develop mild cognitive impairment. Creating anything from scratch, no matter how simple or small, allows a person with dementia to feel that he or she is still capable of value adding the world around him or her, and – on a larger scale – contribute to the community.
Rather than let them steep in idleness or inferiority at home, the festive period is a good time to remember those we may commonly leave behind, and get them involved. We show you two easy and fun red packet lantern projects with varying levels of difficulty to get your hands moving – and the festivities rolling. Just remember to always provide constant supervision, especially when working with unfamiliar and sharp tools like staplers and scissors.
Petite Lanterns are quick, charming, and simple enough for both children and the elderly, these neat little lanterns require nothing more than just red packets, glue or double-sided tape, and scissors. Hang them on your miniature orange pots and pussy willows, string them up across the wall, or simply plant them around the house.
What You Need:
Long, rectangular red packets
Glue or double-sided tape
A pair of scissors
Steps:
1. Cut and remove flap from the red packet.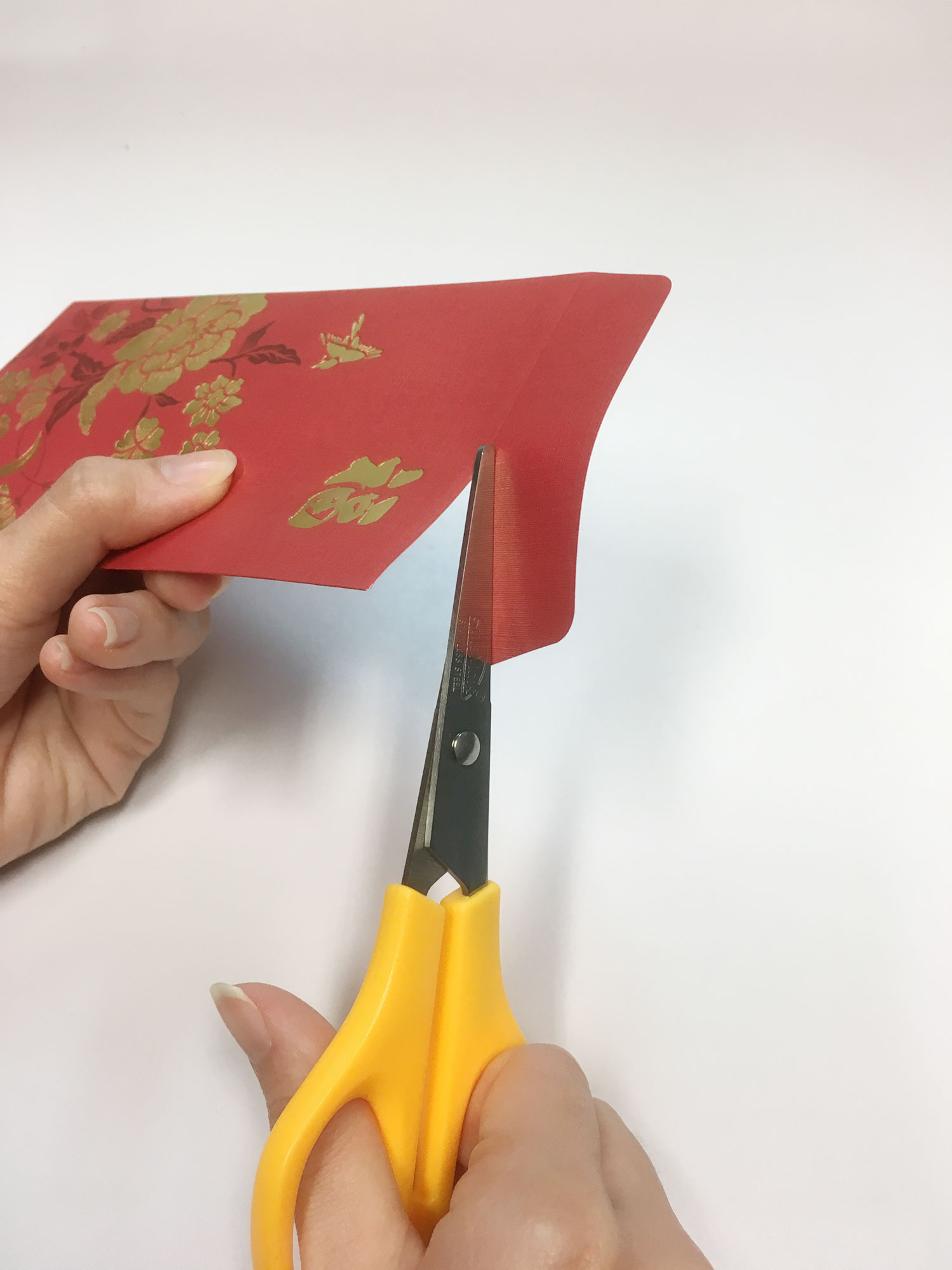 2. Fold the red packet into half, length-wise.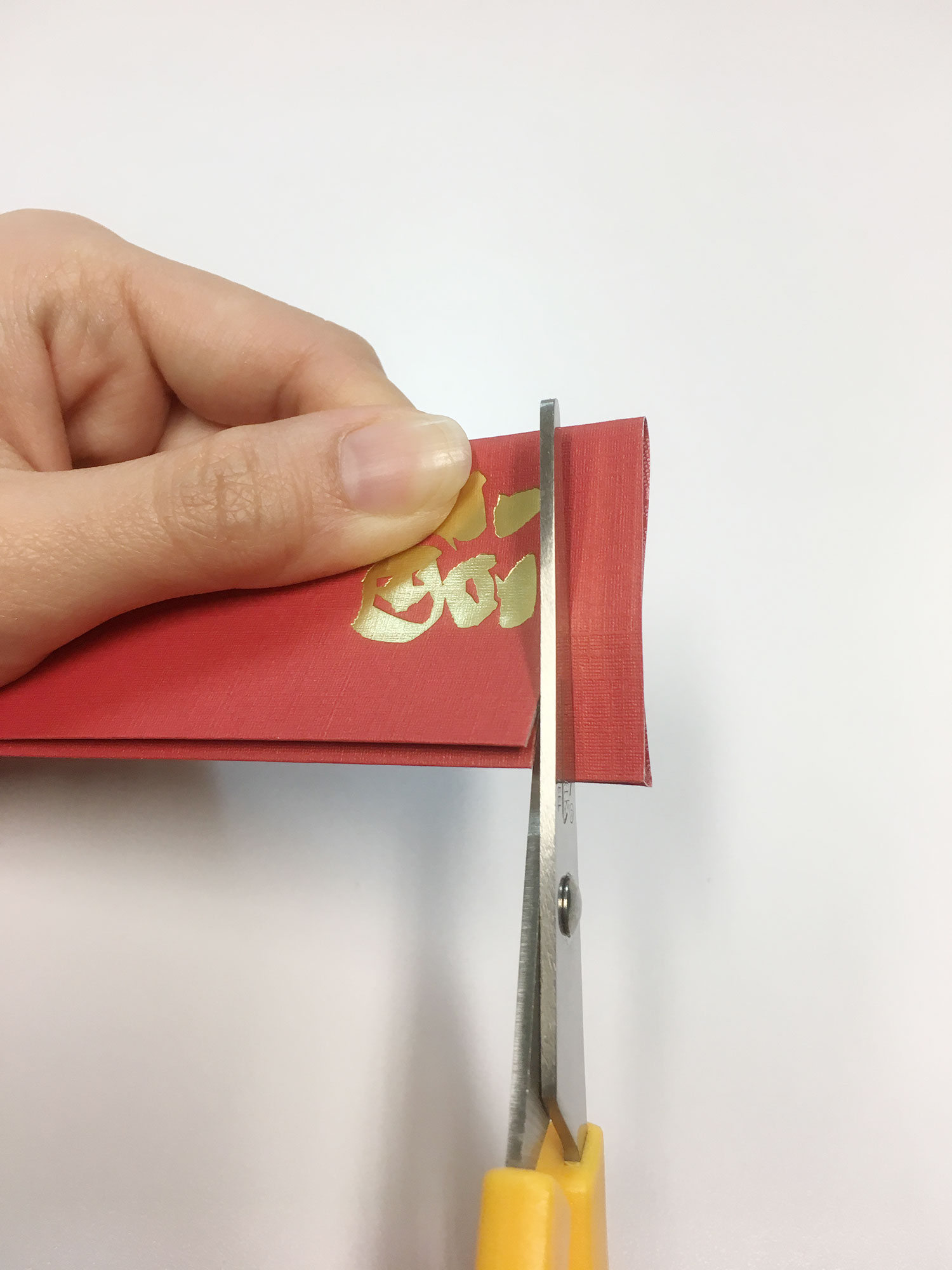 3. Cut a one-centimetre thick strip from the width of the folded packet. This is to be used as the lantern's handle later.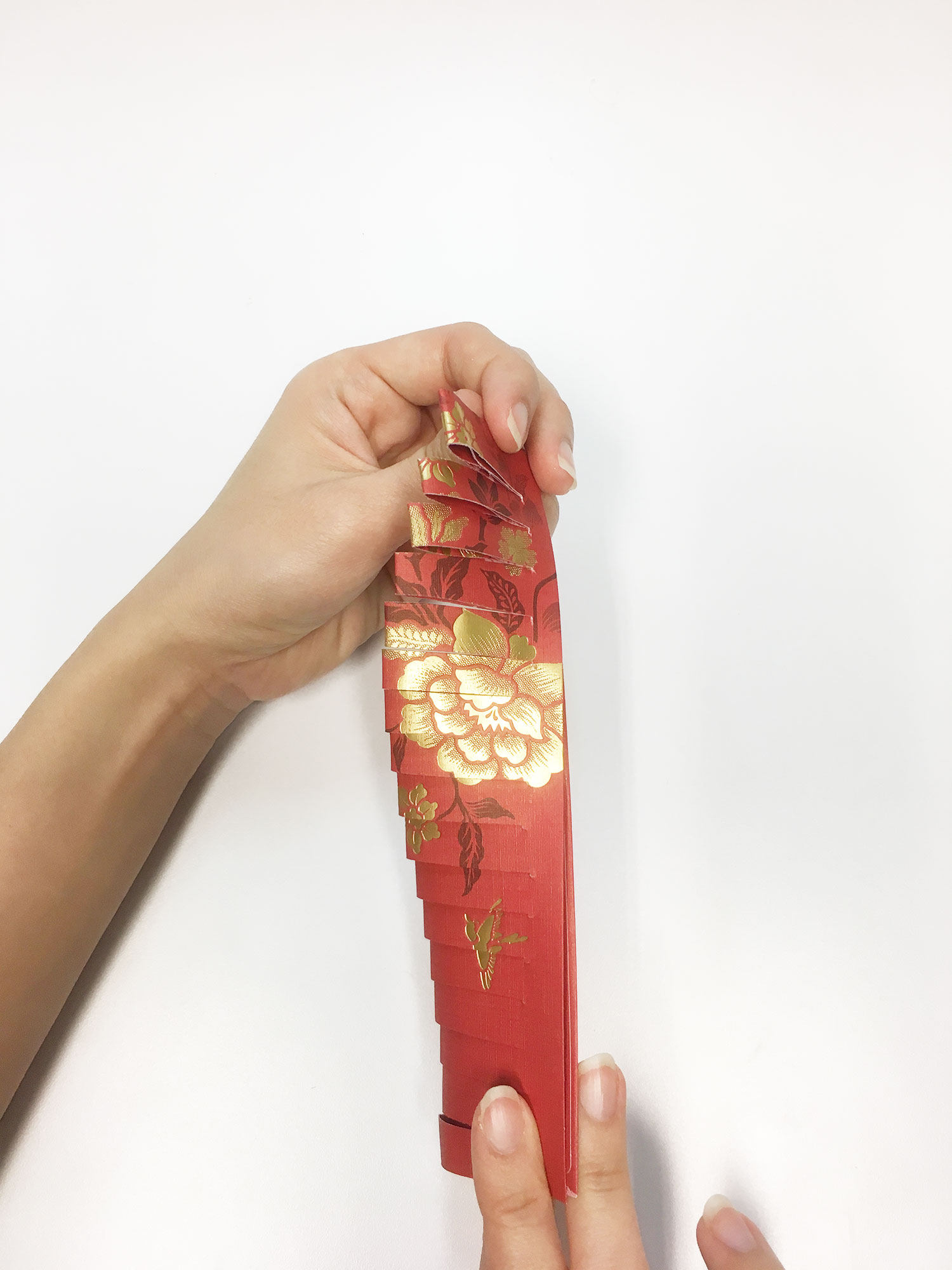 4. Create slits along the red packet, roughly one centimetre apart, leaving a one centimetre border on the edge.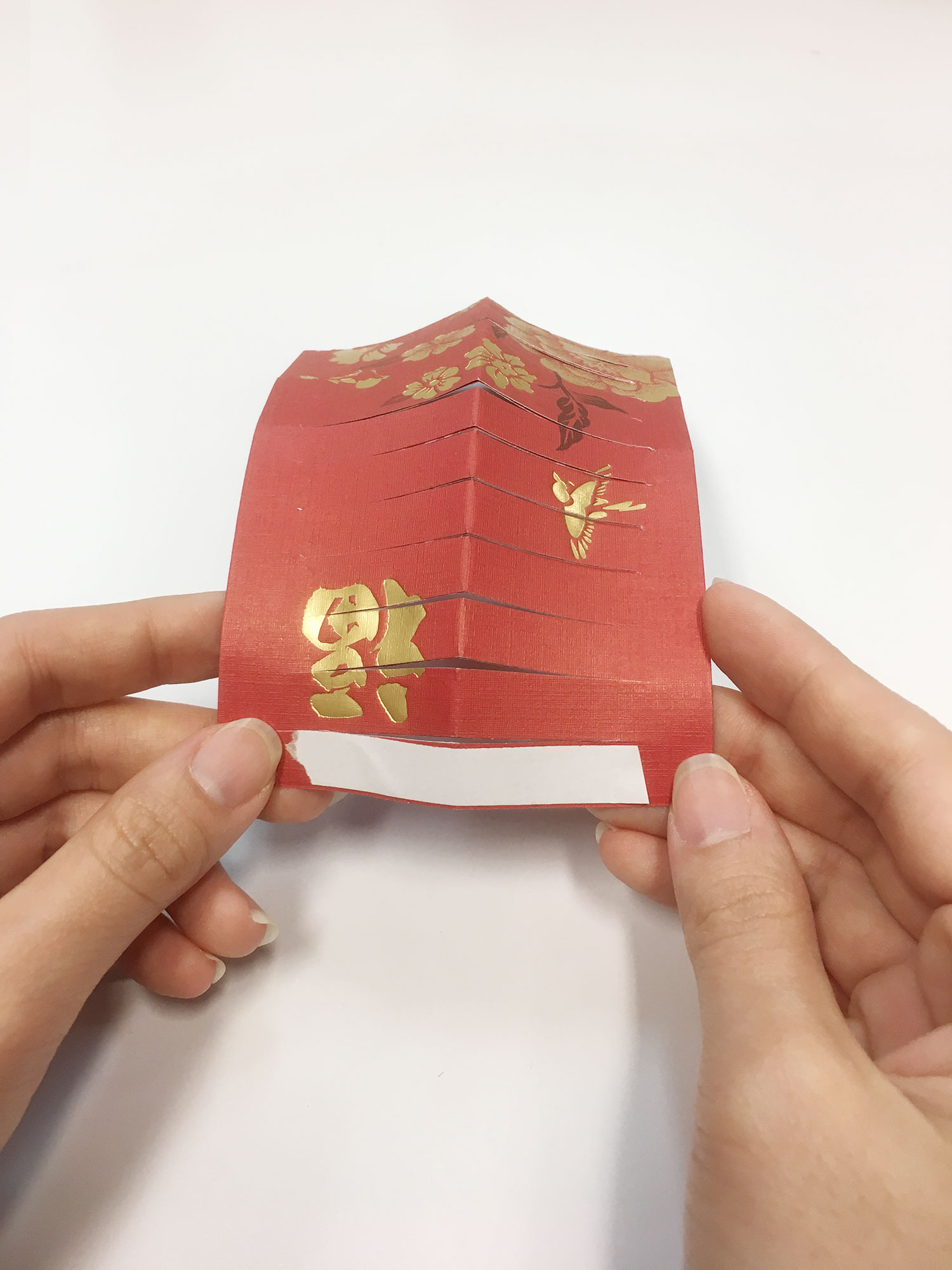 5. Unfold and form a cylinder, sealing the two widths with glue or tape.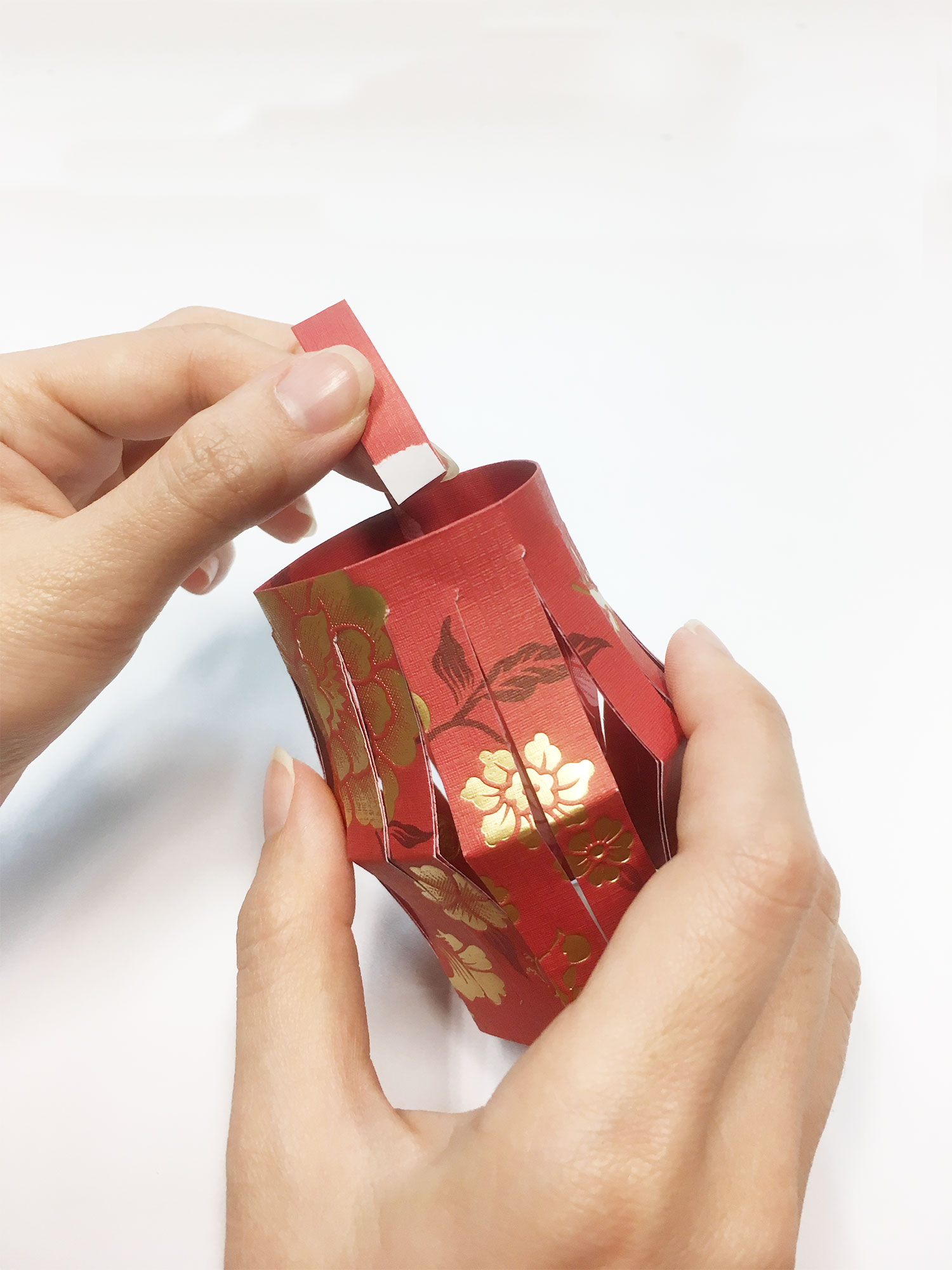 6. Affix the handle and your mini red packet lantern is ready to shine.